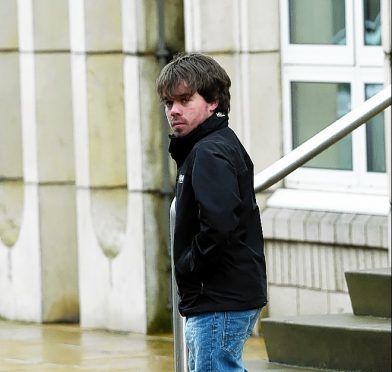 A Moray man caught speeding at almost 100mph has been spared a ban because his diminutive stature meant he would struggle to find employment that does not involve driving.
Garry Stephen, 25, fell victim to a police speed trap between Lossiemouth and Elgin earlier this year when officers clocked his Vauxhall Corsa thundering along a stretch of the carriageway.
Stephen later admitted to driving at 96mph in a 60mph zone.
But when he appeared for sentencing at Elgin Sheriff Court yesterday, his solicitor pleaded for Sheriff Chris Dickson to let him keep his licence.
Stephen is about 4ft tall, and his lawyer Brent Lockie said banning him from the road would limit his ability to find work.
The court heard that the incident took place at 9pm on Thursday, January 21, on the A941 near the Sunbank area of Lossiemouth.
Fiscal Ruaridh McAllister said: "Police officers carrying out speed checks recorded Stephen travelling at 96mph.
"At the time of the incident, it was dark, the road surface was wet and visibility was poor."
Representing Stephen, solicitor Brent Lockie said his client was eager to find employment, and the job centre was looking to find him a position involving driving.
Mr Lockie added: "Because of his limited height, he cannot apply for some positions and is trying to identify prospective jobs as a meter reader or delivery man.
"So it is unfortunate that he's now faced with a charge such as this."
He implored Sheriff Dickson to punish his client by means other than disqualification.
Stephen, of 1 Riverside Drive in Elgin, was instead fined £165 and had four penalty points added to his licence.