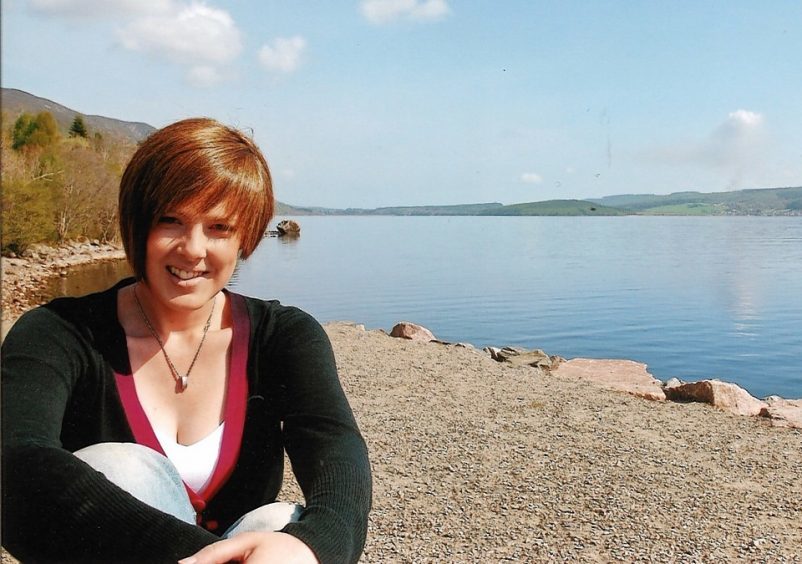 The family of a north-east woman who died aged 29 say they have been "overwhelmed" by the success of a project aimed at instilling her passion for photography in youngsters.
Eilidh Thomson, from Forres, dedicated her life to capturing beautiful scenes around the region until she lost her battle with cancer two years ago.
Pictures sold during a display of Miss Thomson's work last year raised more than £3,000, which was ploughed into a photography course at Elgin Youth Cafe.
Organisers hailed the unprecedented popularity of the fledgling scheme, and said they were "astounded" by the turnout so far.
Miss Thomson's mum, Alice, was so impressed by the programme that she donated some of her daughter's equipment towards the budding snappers.
She said: "I was really touched by how enthusiastic the young people are about the project.
"I attended the opening and it was absolutely amazing, it seems to be going extremely well.
"Eilidh was quite modest, but she would have been over the moon to think that money raised from her work has made something like this possible.
"It's nice for us to know she has left such a legacy."
A session on capturing landscape and nature images attracted more than 20 youngsters on Thursday evening.
Senior youth worker, Kate Armitage, said: "We had an indication that the photography project was going to be popular due to the number of phone inquiries we had, but we were astounded by the attendance at the taster sessions.
"The uptake has been so amazing from young people throughout Moray that we have had to put on extra sessions and change the format of the course.
"This will mean we are able to cater for the demand as well as still having the flexibility for young people to drop in on the night."
The Moray College graduate's family say her love of photography "defined" her.
She exhibited her work across Scotland, with shows in Aberdeen, Thurso, Wick, Inverness and Findhorn.
Since her death in July, 2014, her loved ones have maintained her memory by curating an online gallery of her most captivating pictures.
Youngsters keen to sign up to Elgin Youth Cafe photography sessions can learn more by calling 01343 548300 or visiting www.elginyouthcafe.org