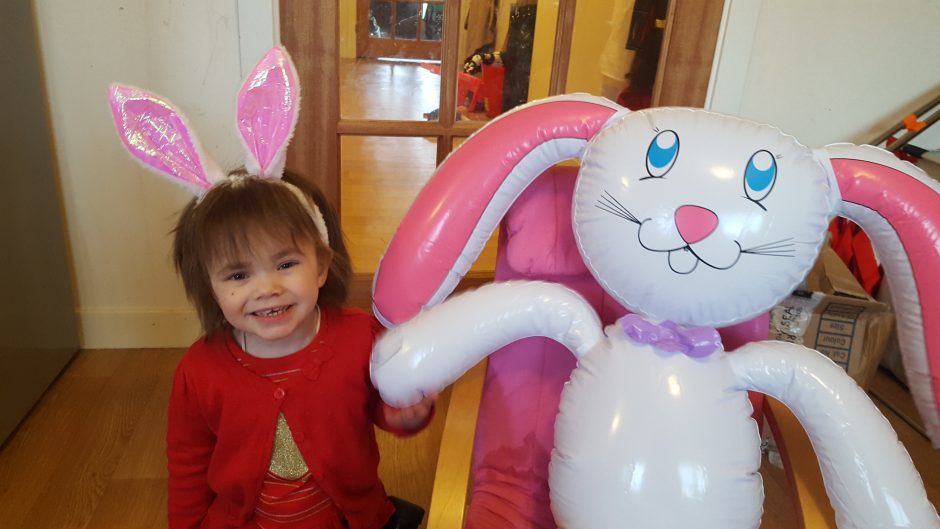 It's only a year since Moray mum Gail Paterson launched what she admitted was an unlikely crusade to amass £100,000 within two months, so her daughter, Eileidh, could receive cancer treatment in America.
But residents from across the north-east and beyond dug deep and, by the end of June, Ms Paterson's tally stood at a staggering £125,000.
Eileidh was subsequently given the all-clear from the aggressive cancer, Neuroblastoma, which usually affects children and youngsters.
Since then, the child has travelled abroad four times to receive drugs to prevent it returning.
Yesterday, Ms Paterson marked the anniversary of launching the campaign that offered her daughter the hope of a brighter future.
She said: "It's daunting to think about how much we achieved in such a short space of time.
"It's hard to believe it has been a year already and I want to thank everyone who has shown us such support.
"Now, Eileidh is doing really well and I hope that helps people realise cancer isn't necessarily a death sentence."
The Patersons flew to America for the first time in June, just after learning that Eileidh had beaten the disease.
The family made the trip to the Helen DeVos Children's Hospital in Michigan twice more that year, where Eileidh received medication that is currently unavailable in the UK.
Now sporting a wild mane of bushy brown hair, the youngster is "back to her old self" according to her mum.
The youngster celebrated her fourth birthday last month on the same day that she flew out to begin her fourth bout of treatment.
She was thrown a tea party with banners dedicated to her favourite Disney film, Frozen, before embarking on the flight.
Eileidh was originally diagnosed with high-risk Neuroblastoma in May 2014 and spent much of the following year in hospital undergoing intense therapy.
Ms Paterson said she hoped that her daughter's ordeal might serve to highlight the risk of childhood cancer and make parents more aware of how to recognise its signs.
She added: "A lot of people have told me that they didn't know about Neuroblastoma until they heard about Eileidh.
"Early detection can make a huge difference to a child's chances of survival and it's important parents know how to spot it."