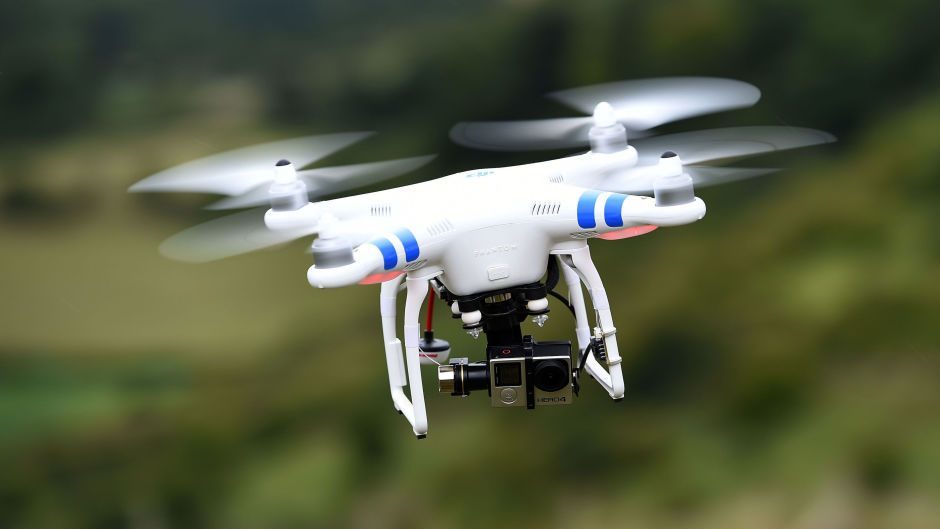 Concerns have been raised over Moray Council's plans to use drones to explore sites which have been earmarked for development.
Campaigners against the increasing use of the devices claim they could be deployed to "snoop" on people's homes and gardens.
The local authority approved plans to send the machines out to film some sites earlier this year after officers explained that using them would – in some cases – be cheaper than bussing councillors in person.
But MP for Orkney and Shetland, Alistair Carmichael, has accused the council of "busy-body" tactics and urged officers to form a "comprehensive policy" on when and where the drones are deployed.
The Liberal Democrat politician said: "I think that local people will want to know what the use of drones by Moray Council is, and what is done with the film that is captured.
"It seems quite incredible that a council would proceed with this sort of intrusion without a comprehensive policy in place."
However, a Moray Council spokesman stressed the machines would be mainly used for navigating rural areas.
They said that when the gadgets were filming near residential areas, people in affected properties would be made aware of their presence in advance.
The spokesman added: "The occasions we have used drones were in open farmland and construction sites, and nowhere near residential areas. Operators are fully licensed and experienced.
"If it was essential to use a drone in a residential area for planning purposes, all residents would be notified in advance.
"However, this is an unlikely scenario as the main anticipated deployment is for windfarm applications where access is difficult."
Members of the council's planning and regulatory services committee backed plans to send drones to record areas, subject to planning applications, in February.
Lossiemouth resident Gillian Priestly, who battled with Moray Council over a development in the town last year, said the scheme was "a nonsense".
She said elected representatives would be showing disregard for residents whose applications could be affected if they didn't attend site visits in person.
But Fochabers Lhanbryde councillor Douglas Ross supported the move, as long as officers adopted a "commonsense approach" in deciding when to use them.
He added: "This idea will bring us into the 21st century."