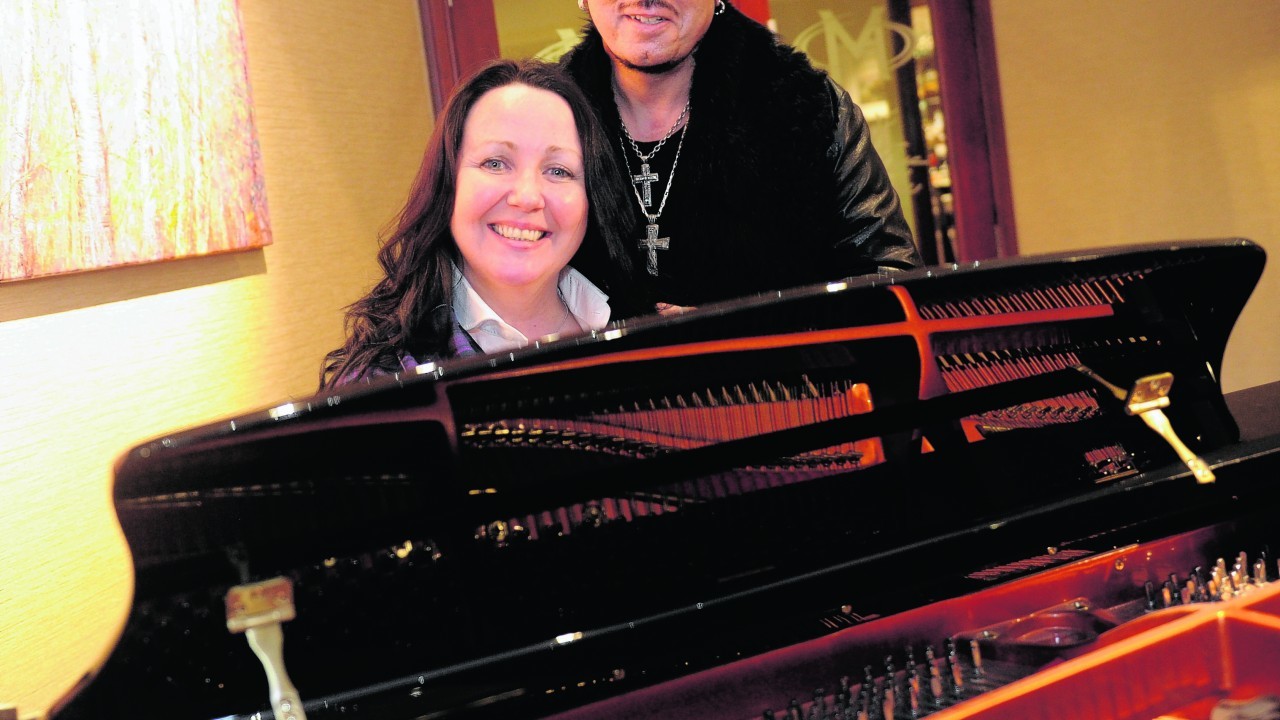 Tributes have been paid to reality TV star David Gest, the former husband of Liza Minnelli, who was yesterday found dead in a five-star London hotel.
Police and paramedics were called to the luxury Four Seasons Hotel, in Canary Wharf, at around 10.20am and the 62-year-old's death is being treated as unexplained.
The former Celebrity Big Brother contestant was married to Minnelli from 2002-2003, but they only officially divorced in 2007.
The American personality gained a following in the UK for his appearances on celebrity TV shows, and was known for being a close friend of Michael Jackson.
His memory will burn brightly in the north-east as one of the creative forces behind a musical about Robert Burns, which was transformed into a reality in Moray.
Mr Gest and singer Jackson devised a production based on Scotland's bard in the 1990s.
But the enterprise suffered some setbacks, and was placed on the shelf until he relocated from Hollywood to London after his marriage to Liza Minelli ended.
Upon deciding to revive the idea, he was put in touch with Tish Tindall, co-owner of the Lossiemouth-based Rock Academy drama school.
Ms Tindall first met Mr Gest in a casino in Leeds in June, 2014.
She said: "He was larger than life, and very confident, but polite as well."
Later that summer Mr Gest visited Lossiemouth to see how the production was shaping up, and said he felt a "real affinity" with the people there.
He was offered a part as Burns character Tam O'Shanter in the fledgling production, and took the role very seriously.
Ms Tindall added: "I would be walking the dog along the beach at Lossiemouth and David Gest would be phoning asking for advice."
Ultimately, filming commitments prevented the star from participating in the show.
But Ms Tindall says its growing success will serve as part of his legacy.
She added: "It's a huge gift to be able to say that you are working on an idea that originally belonged to him and Michael Jackson.
"We will make sure this show goes from strength to strength in honour of the two names that are attached to it.
"I'm heartbroken for his family, he was a true character."
While in Moray, Mr Gest also opened a family fun day for the Logan's Fund children's cancer charity.