Organisers have revealed the line-up for this year's instalment of one of the north-east's longest running and most beloved musical gatherings.
Tickets have now gone on sale for the 41st annual Keith Traditional Music and Song Association (TMSA) Festival and those behind it are anticipating a bumper attendance.
The weekend-long bash, which takes place from Friday, June 10, to Sunday, June 12, will boast concerts, ceilidhs, dancing sessions and competitions.
The programme of events will be staged at various venues throughout the historic town.
Headlining the eclectic event will be one of the country's most exciting traditional music acts in Rura.
The ensemble boasts members from across the UK, and the Keith concert will be of special significance to fiddler Jack Smedley – who hails from nearby Cullen.
The five-piece folk group, who won the Scots Trad Music organisation's live act of the year prize last year, will headline the Saturday night concert in the Royal Hotel.
Festival chairwoman Kathleen Anderson said: "This year, we have a wonderful variety of musicians and singers coming to entertain us.
"We are very excited to have Rura headlining our festival, but it's great to have local talent play too."
The full list of guest artists includes Joe Aitken, The Linties, Raemond Jappy, Rachel Carstairs, Gled tae be Glaikit, Danny Couper, Natalie Chalmers, The Mayfield Group and John Dickson.
Tickets are available from Mither Tongue on Keith's Mid Street, by phoning 01542 882638 or by e-mailing keithfestival@gmail.com.
More information is available at www.keithfestival.co.uk.
Last year's 40th anniversary spectacular brought the town to life with various fiddling extravaganzas, concert ceilidhs, a bairns ceilidh, and an open-air concert.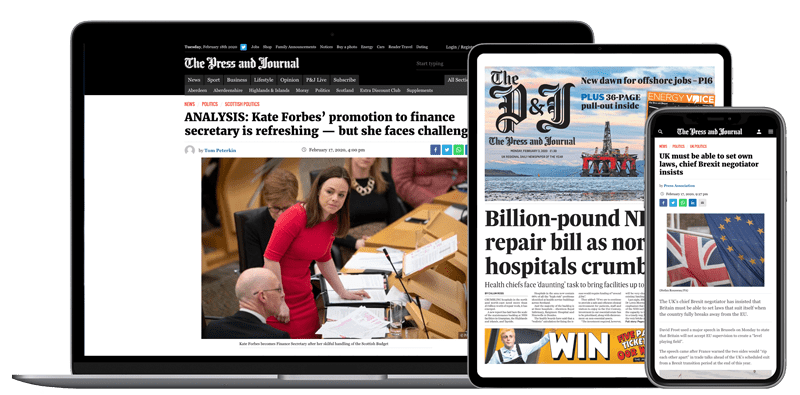 Help support quality local journalism … become a digital subscriber to The Press and Journal
For as little as £5.99 a month you can access all of our content, including Premium articles.
Subscribe