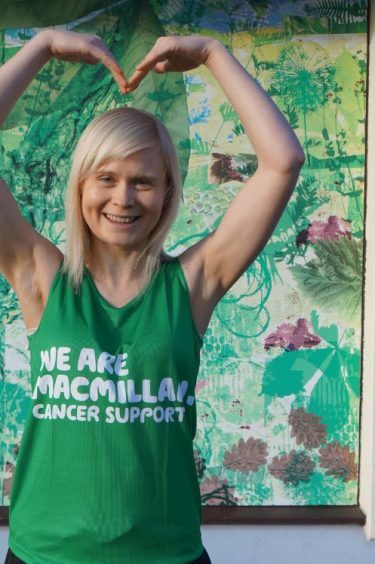 A determined cancer support worker is continuing an impressive running record when she takes part in the London Marathon next week.
Josefine Bjorkqvist is fundraising for Macmillan Cancer Support in what will be her sixth marathon race.
Originally from Finland, Josefine currently lives in Aberdeen where she works as a support assistant for Macmillan, a charity she has strong connections to.
"I am running in memory of my grandmother who passed away in May 2015 after battling breast cancer for eight years," she said.
"She was a truly extraordinary woman and my inspiration in life.
"I started running for cancer charities when she was first diagnosed and have completed five marathons in five different countries since, which is something I never thought I would be able to do."
Josefine's role has given her first-hand experience of the work Macmillan do including the successful Move More Aberdeen programme, which is run in partnership with registered charity Sport Aberdeen to help people affected by cancer benefit from exercise.
She said: "I am raising money for Macmillan Cancer Support to help them continue their wonderful work.
Macmillan fulfill a vital role in making sure that no one faces cancer alone and that when cancer strikes there is always someone to turn to for advice and support.
The Move More Aberdeen programme is just one example of a local Macmillan service, which supports people affected by cancer to get active and feel good."
As well as raising as much money as possible for a good cause, Josefine is aiming for a solid time in the renowned and grueling race.
"Training for a marathon requires planning and there is no room for excuses," she said.
"I started training four months prior to the race and run five to seven times per week, gradually increasing my Sunday long run every week.
"I save time by running to and from work every day and am currently running 50 miles per week.
"Training in the Scottish winter is half the battle and I have ran through snow, sleet, wind, rain and the occasional sunshine."
Meanwhile, 71-year-old runner Danny Gordon will be running the race for Books Abroad.
Every week his brother-in-law Raymond Gordon completes a 170-mile round trip from Dundee to Rhynie to volunteer with the charity.
It sends free of charge recycled books to schools, colleges, universities and libraries across the globe.
Danny, from Alford, said: "The hardest part is the amount of training that is required to ensure I can complete the distance in relative comfort."
To donate to Josefine's cause search for Josefine on justgiving.com.
To donate to Danny's cause search the virgin money website.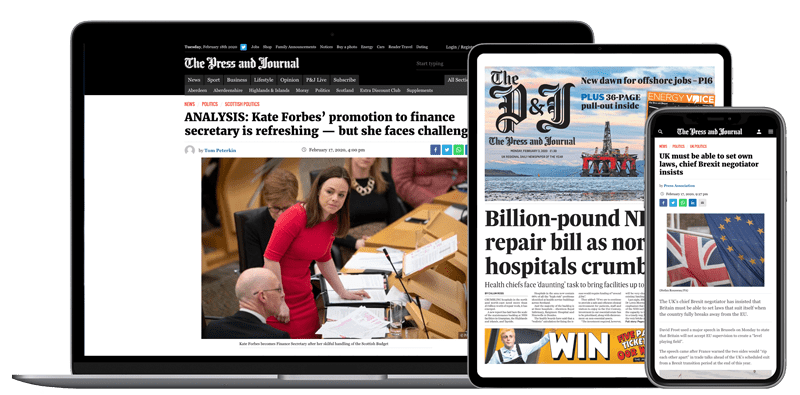 Help support quality local journalism … become a digital subscriber to The Press and Journal
For as little as £5.99 a month you can access all of our content, including Premium articles.
Subscribe