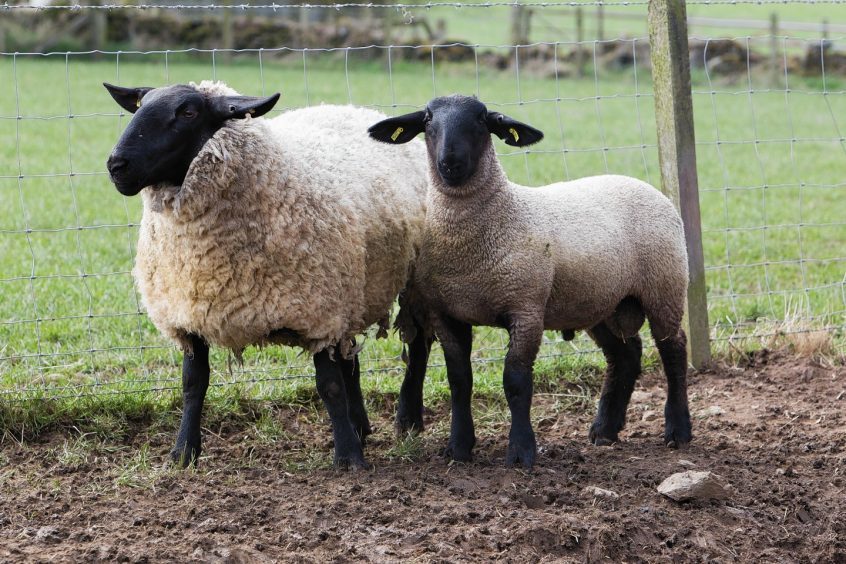 A whopping great lamb is causing quite a fuss in Aberdeenshire.
Irene Fowlie's 10-week-old lamb Superman weighs in at eight-and-a-half stone or 120lbs.
The hefty youngster is more than twice the weight of most others his age – and he is expected to keep growing for another four months.
Size clearly runs in the family with his dad Samson weighing 23 stone or 332lbs.
Irene, 63, said: "Superman arrived weighing 17lbs but he's almost bigger than his mum Bessie.
"When I called the sheep registration body to register him they called back to double-check his weight.
"He's a bit of a mummy's boy though.
"After he got his picture taken he raced back up the field to her and stuck like glue to her side."
Irene, whose farm is in Strichen, thinks her sheep thrive because she mothers them.
"I look after them the way I did my three children," she said.
"Now I have become so immersed in my sheep that I can point to any one and tell you who the mother and father are."