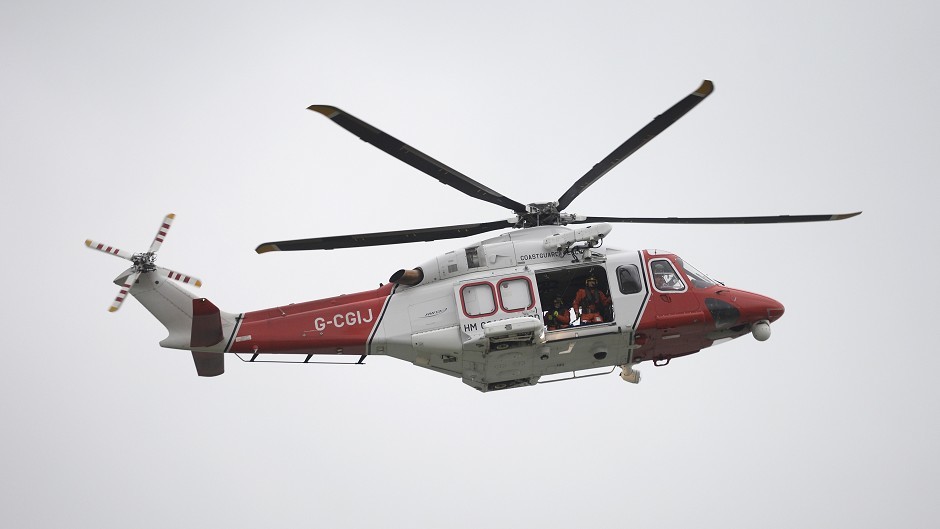 Search and rescue helicopters have been scouring the sea for a fisherman who fell overboard north of Orkney this morning.
The fishing vessel sent a mayday message at 7am and coastguard helicopters from Sumburgh and Stornoway were scrambled.
UK Coastguard Commander Tris Newey said: 'Our helicopters, along with the fishing vessel, have been searching throughout the morning in very rough weather and challenging conditions, but so far the missing man has not been located.
"The search is continuing."