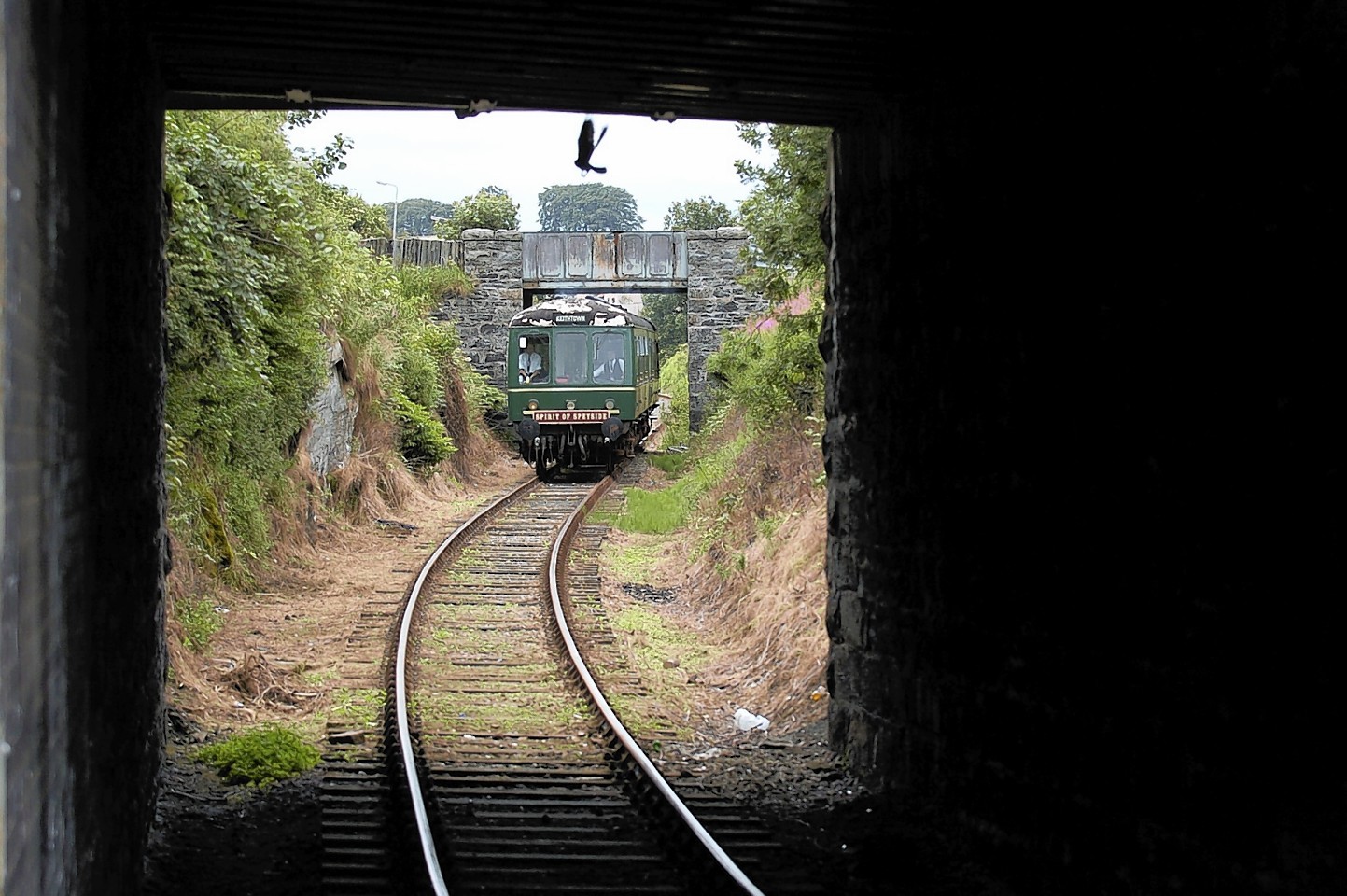 The group behind a historic Moray railway line is steaming ahead with a string of improvements designed to attract more visitors.
The Keith and Dufftown Railway Association has voluntarily preserved the tracks between the two communities since the route was axed by British Rail in 1991, and they began operating their own small-scale service in 2000.
The 11-mile line, which was first opened in 1862, and the traditional stations attached, have become a fixture for tourists between April and September.
And now the association has secured a £48,000 grant from the Heritage Lottery Fund to improve the vintage Dufftown station as a visitor venue.
The money will enable the group to lay a new concrete floor in their recently erected loco shed, and establish a viewing area where guests can watch the crews work on the vintage engines.
They will also create a disabled access ramp to ensure that everyone with an interest in their work will be able to reach the new viewing area.
Group director Steve Rhodes said: "There are already a lot of railway enthusiasts who visit, sometimes in touring crews, but now we will be able to offer them a better experience.
"As well as travelling on the line, they will be able to see how we work on the locos to keep them functioning.
"We are thrilled to have received the support of the Heritage Lottery Fund, and are confident that it will help us maintain and restore vintage rail vehicles.
"It should boost our position as one of the major tourist attractions in Moray, which will also bring in additional income to the local economy."
The cash injection will also allow the group to provide training rooms and a heritage centre at the Dufftown station.
Last October, the Keith and Dufftown Railway Association launched a campaign to re-establish a direct link from their station in Keith back to ScotRail's mainline platform at the top of Station Road in Fife-Keith.
They believe the move would bring more people into the heart of Moray's whisky country at Dufftown, to explore the Speyside area.
The group remains hopeful that Transport Scotland will include the work among a £170million package of improvements plotted for the Aberdeen to Inverness line.