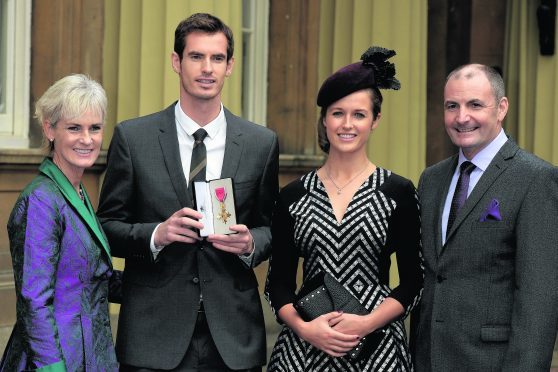 Judy Murray has borne the brunt of harsh criticism over the years.
Thanks in part to her clench-jawed, fist-pumping appearances courtside, supporting her Grand Slam tennis champion sons Andy and Jamie.
She's been called everything from pushy and aggressive to domineering, but finally she's found a label she loves.
"Glam-ma is what I'm called by Andy and Kim now they've had the baby and made me a grandmother, and I really like that," she reveals, with a beam, as she chats about spending as much time as possible with her granddaughter, Sophia Olivia, born in February. Her youngest son, Andy, 28, married Kim Sears, 28, last year.
"I'm adoring being a grandmother – Sophia's gorgeous. There's always that question about what you'll be called, but really I don't mind, after all, who knows what she'll eventually call me? This is a great alternative for now."
And she adds proudly: "Andy's a really doting dad. He's very involved with everything and loving it."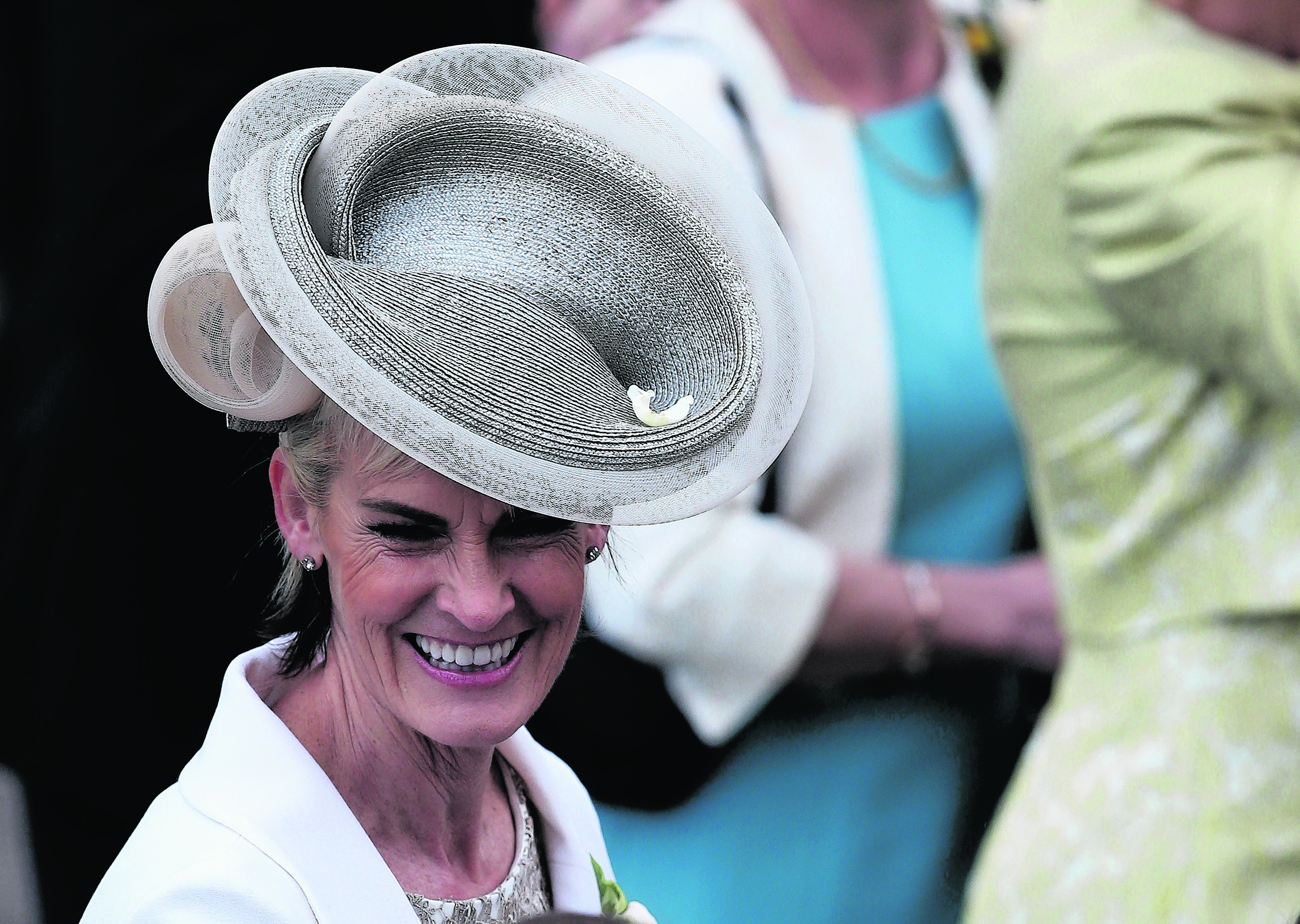 Her first grandchild has brought her more than joy; her birth has also prompted Judy, an elite coach credited as one of the most influential figures in British tennis, to take a new approach to life.
While she's as dedicated as ever to promoting the game at grassroots level, and is an ambassador for the new Highland Spring's Anywhere for Tennis campaign to inspire more families to get active ("You form such a close bond when you play sport with your kids and I'd love everyone to experience that as I have"), she recently resigned as captain of Britain's Federation Cup team, the women's equivalent of the men's Davis Cup international team event.
"The job's involved me in so much travelling over the last two years that I realised I wasn't seeing my family much at all – I want more time with the family, not less," declares the 56-year-old, who won 64 Scottish tennis titles in her own right as a youngster, began coaching tennis full-time at 35, and coached her sons until they were 12.
"I don't really think about ageing, but I'm definitely aware of how quickly time is passing and it's about winding down a little bit and having time for me.
"Becoming a grandmother is also a gorgeous reminder that you're not getting any younger and you're entering a new phase in your life. My parents were very active grandparents for Jamie and Andy, and a big influence on their lives when they were younger, so I want to be a good granny too."
Murray, who's raised two globally successful tennis stars – 2013 Wimbledon and 2012 US Open winner Andy's currently ranked world number two, while Jamie is doubles number one – comes across as warm, friendly and relaxed; a marked contrast to her once uptight "tiger-mother" caricature.
Undoubtedly though, harsh jibes have wounded her.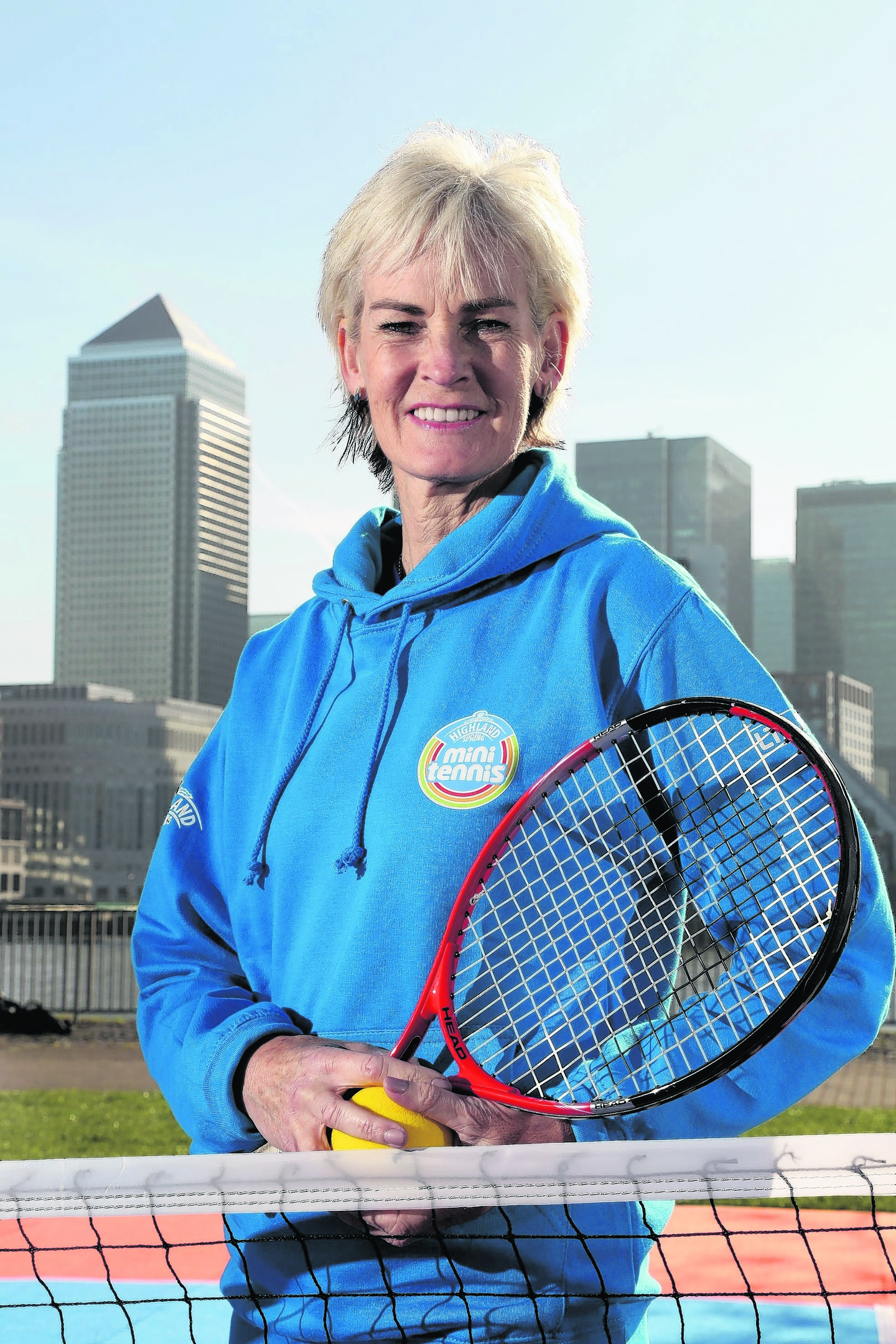 "People whom I'd never met formed an opinion of me from seeing me in very stressful situations – watching the boys compete. Frankly, at those times I get very tense and nervous and just want to be on my own away from everyone and they certainly don't want to be around me! I don't smile because I'm so focused.
"Over time, I became pretty good at almost being able to ignore the negative comments, masking my feelings and just getting through it. I took comfort in reminding myself that my friends and family knew the real me. I don't think the boys were aware of it and, as a sporty parent, I knew it was very important not to let them be affected by it, so I took care not to talk about it or give anything away in my body language or expressions."
She also speculates that the attention she drew was sexist. "Probably I attracted a lot more attention being the mother of boys, who was simply trying to show positive encouragement for my kids, than I would had I been a dad. There's something people don't like about competitive women, whereas they'll term it 'drive' in a man and applaud it."
Judy particularly denies the "pushy" label. "I've never pushed them to do anything and the boys will say that too. You can't do that to children. What you have to do sometimes is push to create opportunities for them, which is very different. All I ever insisted was that they try hard and work hard," she states firmly.
Several factors combined, she believes, to gradually change the public's perception of her. Her sons' success and more awareness of the financial hardship and struggles she went through to support them, and in 2014 when she stepped out of the sporting world and took part in Radio 4's Desert Island Discs and BBC's Strictly Come Dancing.
In Desert Island Discs, she movingly recalled her fear at not knowing whether her sons were victims of the Dunblane Primary School massacre in 1996.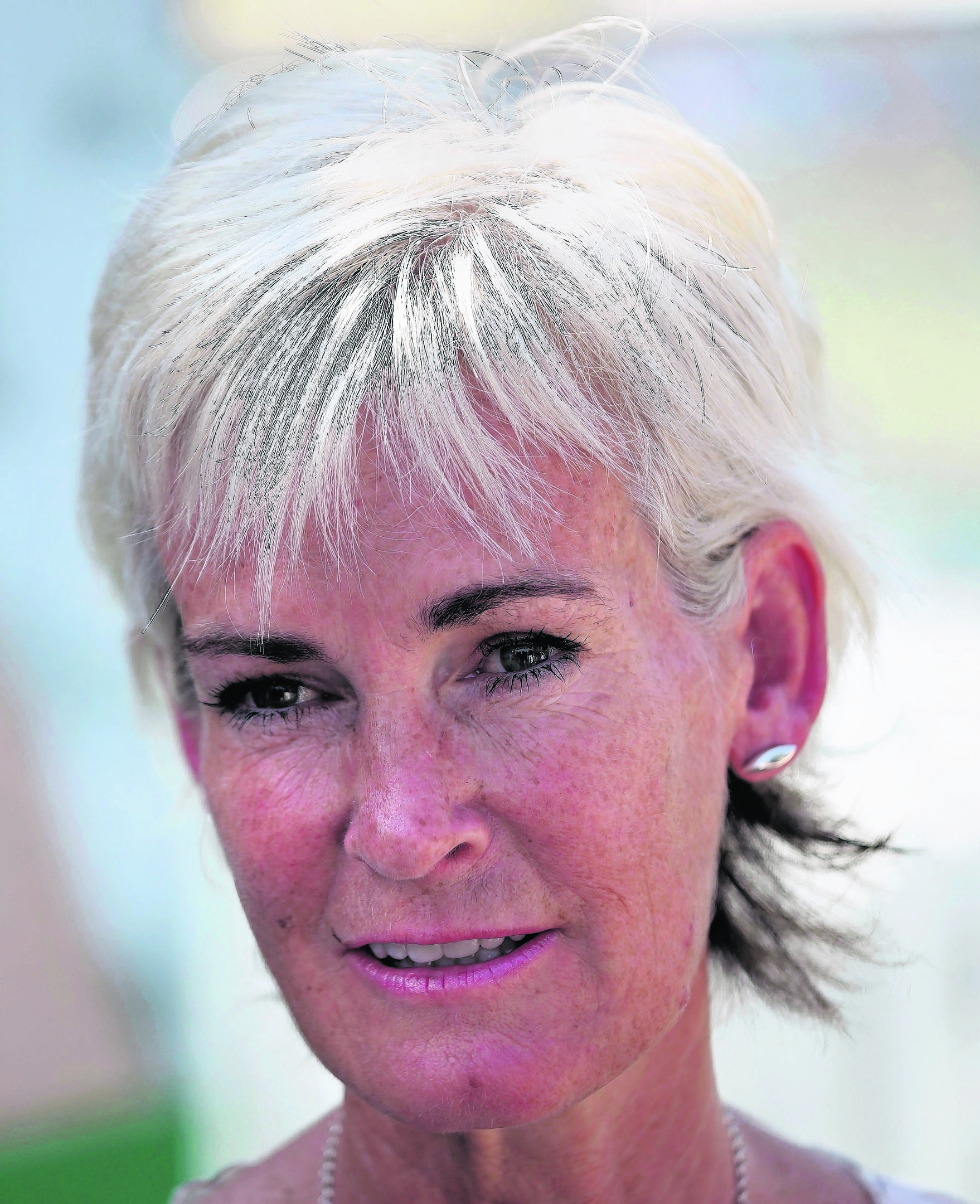 She still lives just outside Dunblane in Scotland where the boys grew up and quietly says today that the tragedy "makes you realise how lucky you are and appreciate what you've got, because some of my friends lost their children that day".
During Strictly she was endearingly able to laugh at herself despite blistering verdicts on her lack of dance skills. Her professional partner Anton du Beke described her as "such a warm spirit, character and personality – and a great sport".
"I have a good sense of fun. I think doing Strictly helped people see that I'm also relatively normal!" she says with a laugh. "It was one of the best experiences of my life and such fun that I didn't care that I was rubbish at it. I joke that I'll try to pass my dancing skills on to Sophia."
It also led her to rediscover her "feminine side" after decades of living in tracksuits and never wearing make-up. "It was a revelation wearing all those beautiful sparkly dresses and the make-up ladies on the show really taught me how to make the most of myself.
Now I really enjoy doing that. Changing my hair colour to what I call white-hot blonde was also fun but really a necessity to hide the grey," she says.
Hopefully, she won't get more grey hairs watching her sons compete at this year's Wimbledon Championships. "I do find it hard to cope with the double stress of both of them competing – there's a huge public expectation – so I haven't over the years enjoyed Wimbledon as much as I'd like," she explains.
"Thankfully as they play different disciplines, they hardly ever compete against each other, which would be tough for me. They're hugely supportive of each other and yet competitive in everything bar tennis. Whether it's Fantasy Football or table tennis, each wants to win. Andy as the younger brother was always driven because he was determined to catch up with and beat his elder brother.
"It still goes on. The day after Andy won Wimbledon, a "fun" table tennis bout ended in a row within seconds because Andy was winning and it drove Jamie mad. In some ways they haven't changed since they were boys," she says fondly.
Clearly their number one fan, she says: "I love being a mum and think my sons are amazing. I always told them to reach for the stars and they've pretty much got to them, but they've remained humble, respectful, friendly people. Take the tennis away from it and they're good people and, as a parent, that's always the thing you're going to be proud of. No trophy would make up for that."