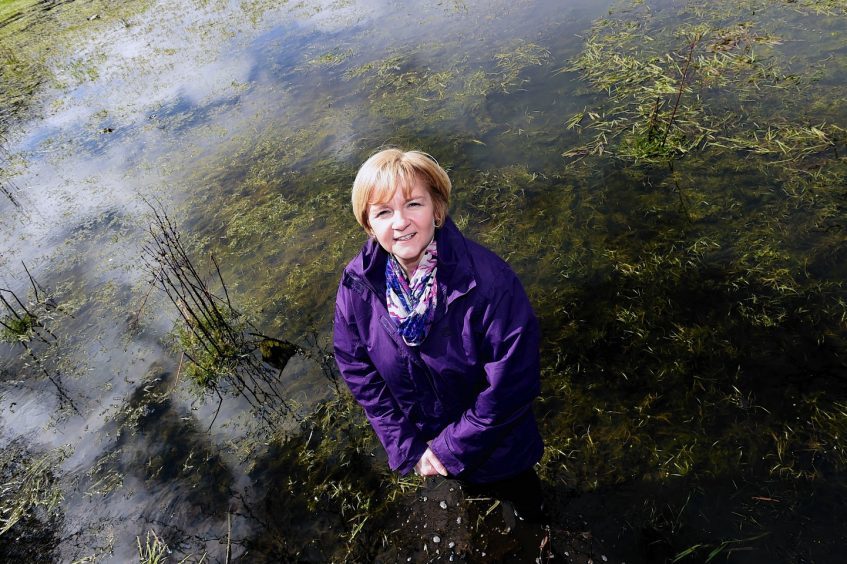 A flood-prone area of an Aberdeen park is on the cusp of being transformed into a wetland nature reserve.
The conservation project will see a stunning nature reserve replace an area of flooded grassland at Seaton Park.
The wetlands project was approved by city councillors last summer, who set aside £90,000 to fund it.
The park has been facing flooding problems for many years, leaving large areas submerged and unsuitable for playing football or walking dogs.
It also suffered extensive damage when the River Don burst its banks in January.
The major programme of works has been designed to embrace these environmental changes.
The man-made wetland will be surrounded by natural plants which will enhance the natural biodiversity and attract more wildlife to the space.
There will also be a wooden viewing point which it is hoped will encourage greater community use.
The work will include digging out the wetland, repairing drainage, and adding paths, signs and planting.
It is being led by the council in partnership with community group Friends of Seaton Park.
Council leader Jenny Laing said it was "only right and proper" for the local authority to invest in Seaton Park.
She also praised Friends of Seaton Park for committing "so much energy" to the project.
She added: "Their input has been invaluable.
"This aspirational project is incredibly exciting not just as an environmental exercise but also as a programme of community development.
"This project will not only create a new natural habitat in the park for wildlife and the community to enjoy, but will also allow us to restore the playing fields which were filled with activity before they were rendered unusable by the flooding."
Some of the funding for the work has also come from Aberdeen Greenspace and community engagement group Sustrans, which is paying for some of the paths.
The reserve was inspired by the East Tullos Burn Environment Improvements Project at St Fittick's Park, where flooding was alleviated with the introduction of wetlands to manage water levels from the burn.