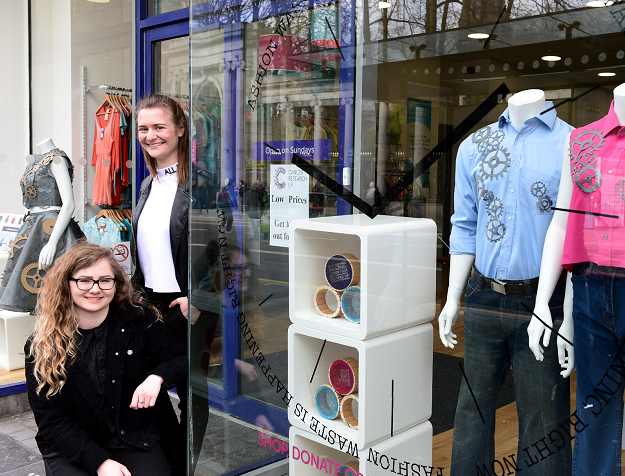 Fashion students have shown off their creative side by using recycled items to create eye-catching window displays in charity shops around Aberdeen.
The third year fashion and textiles students from the city's Gray's School of Art took on the project to raise awareness of sustainability, zero waste and cancer.
Emma Owen and Cristina Vanzo used recycled wooden shutters, refashioned garments and recycled tarpaulin for their Time is Precious display at the Cancer Research shop on Union Street.
It uses cut out patterns of a clock face and its mechanisms to refashion garments and to show how cancer can take away a person's ability to choose how they spend their time.
Three more displays – It Grows, Deconstruct Reconstruct and All Cancers Begin in Cells – were also chosen by the judging panel to go on show in the other Cancer Research shops around Aberdeen, including the Rosemount and Chapel Street branches.
Each group used materials provided by social enterprise Community Food Initiatives North East for their displays.
Sarah Robertson of CFINE said: "It has been amazing to see the transformation of the items that we provided for the project into these wonderful statement pieces.
"I had no idea what the students would come up with when the project started and I think they've done really well – it has been very hard to pick our favourite pieces."
Ms Robertson was joined by Agnes Keilloh, retail manager at Cancer Research, Liina Roostoja, recycling officer for Aberdeen City Council, on the judging panel.
Ms Keilloh said: "All the work has been fantastic and completed to a really high standard.
"There has been some excellent research done on Cancer Research and they have all taken the messages that we are trying to promote into considerations in their projects."
Rachel Heeley, Stage 3 fashion and textiles coordinator, added: "I think they have all done a fantastic job and it has been really great to see how they have turned the materials they were given into cohesive statement pieces which manage to highlight the various issues involved."
The window displays will be on show until May 5.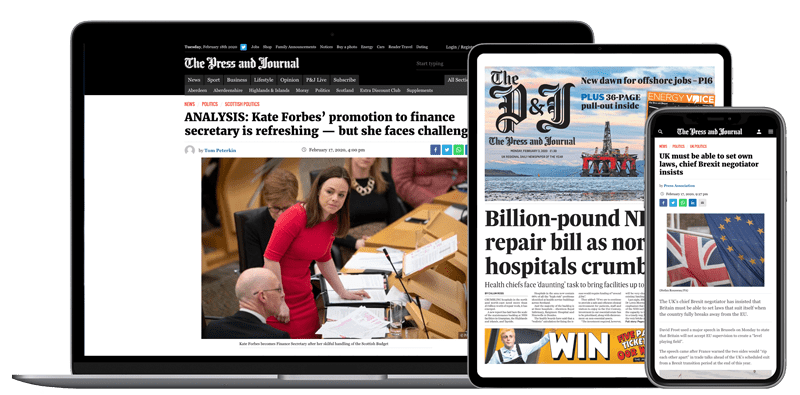 Help support quality local journalism … become a digital subscriber to The Press and Journal
For as little as £5.99 a month you can access all of our content, including Premium articles.
Subscribe