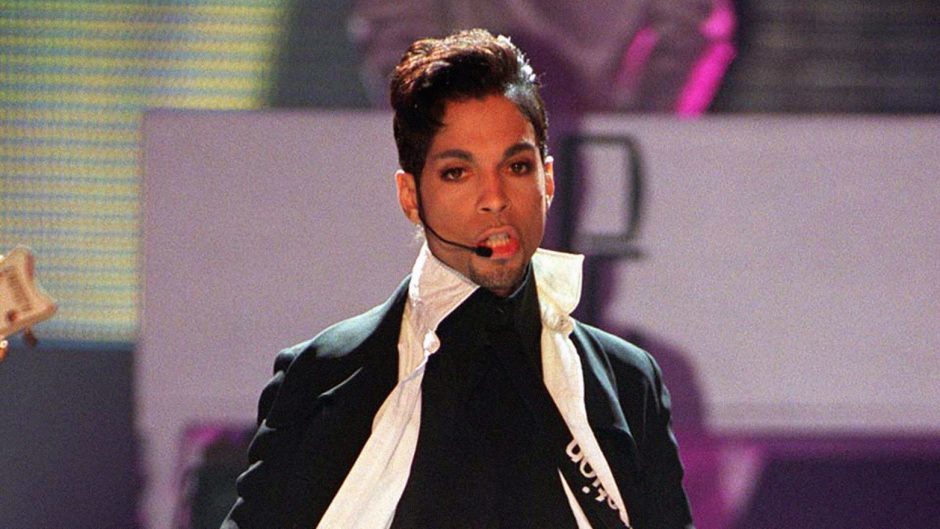 First David Bowie; then Eagles founder Glenn Frey; country star Merle Haggard; A Tribe Called Quest's Phife Dawg; Earth, Wind & Fire's Maurice White; Jefferson Airplane's Paul Kantner – and now Prince.
Since his death, on April 21, Me & Mrs Jones singer Billy Paul and Congolese icon Papa Wemba have passed away, too. There are big goodbyes in the rest of the showbiz world as well: Alan Rickman, Paul Daniels, Victoria Wood, Ronnie Corbett…
Sad, one and all, some even shocking, but – not that it's a competition – there is something deeply affecting about Prince's death.
A mere 57 years old, the Minneapolis musician was a teetotal vegan who reportedly wouldn't tolerate those around him swearing or using mobile phones, let alone consume anything else more toxic.
There were reports he'd been suffering from flu-like symptoms for two weeks prior to his death, and the plane he was travelling on had to make an emergency landing on April 7 because he'd been taken ill on the flight and needed medical treatment.
Nevertheless, he was seen cycling around his neighbourhood – just picture that for a second, Prince, on a pushbike – in the days following, and went to his favourite record shop on Record Store Day to buy some music.
If you're wondering what he bought, Stevie Wonder's Talking Book, Santana's Santana IV, Joni Mitchell's Hejira, The Chambers Brothers' The Time Has Come, Swan Silvertones' Inspirational Gospel Classics, and Missing Persons' The Best Of Missing Persons, were apparently among his purchases.
The biggest surprise there is that he didn't already own Stevie Wonder's 1972 classic Talking Book. Maybe it was a second copy?
Prince played a gig that night too, and reports have since emerged that he was in the studio for six days straight before he died.
We may yet hear a definitive cause of death, and it would at least stop the kind of speculation the internet thrives upon. What is clear from his movements in the days leading up to his death is that Prince was enjoying himself and immersing himself in music, the thing he'd done since writing his first song, Funk Machine, aged seven, and mastering the guitar at 10.
There are obviously facts within Prince's story – selling more than 100 million albums among them – but there's also a great deal we'll never really be sure of. He was an enigma, wholly unknowable, at least from afar, and in an era now defined by accessibility, where stars trade their personal lives in exchange for devotion, Prince's mystique stands out even more.
There have been conflicting stories about his behaviour dating back decades, such as crew members on his tours being contractually obliged not to look directly at him. On the other hand, his list of proteges is a long one, from Vanity 6 (later Apollonia 6), The Time And Tamar, to Sheila E., Bria Valente and even Carmen Electra (whose singing career flopped, despite his endorsement).
Most recently, he took British singer songwriter Lianne La Havas under his wing, announcing his touring plans via webcam from her living room.
Among brilliant rumours about the star is that if you wanted to contact him, he had a telephone in his Paisley Park mansion that you could call, but he'd only answer if he was walking past it, usually two or three times a day. If you wanted him, you had to keep calling.
He's also said to have had garden gnomes in his bedroom, been brilliant on roller skates, and once thrashed Michael Jackson so badly at ping-pong that the self-styled King of Pop was left cowering behind his bat.
All of these eccentricities and rumours pale into insignificance compared to his singular music vision. While there is unlikely to be a star as talented as Prince, it's also unlikely there'll be one so determined to get their own way.
Just a teenager when he signed his first major-label contract with Warner Bros, he somehow managed to convince one of the world's biggest record companies to sign over complete artistic freedom to him. Rare for even the most established artist, unheard of for someone unproven, making their debut.
Of course, they were rewarded with a run of albums that considerably raised the bar of artistic achievement and redefined pop music in the Eighties. From his 1978 debut For You, to his breakthrough Purple Rain six years later, though to 1988's Lovesexy, he didn't put a foot wrong.
It was only when he started rebelling against the major-label contract he'd signed, changed his name to, among other things, 'The Artist Formerly Known As Prince' and drew either a symbol or the word 'SLAVE' on his face, that the wheels started to, only slightly, come off. It's fair to say the Nineties wasn't a great decade for Prince, who began bombarding the market with new music to release himself from Warner Bros. Quality, understandably, dipped, and it wasn't until 2004's Musicology that he recovered.
Now signed to his own label, distributed by Columbia, Planet Earth – his 32nd album – was released in 2007 as a cover-mounted CD on the front of the Mail On Sunday. For an artist that had so vehemently opposed bootlegging – he regularly used to walk into shops stocking unofficial copies of his music and carry them out – and the burgeoning download industry, it seemed an odd move.
Nevertheless, it was a success, not to mention one of the Mail On Sunday's biggest-ever selling issues. It also came just before his unprecedented 21-night residency at London's O2, an event that attracted fans from all over the world. During these shows, Prince showcased his ridiculous musical talent, incredible catalogue and unpredictable, non-conformist nature, sometimes refusing to play his hits, other times jamming them into one medley, or even delivering nothing but his best-known songs. Fans who went more than once were treated to wildly different performances.
He did a similar thing more recently with his Live Out Loud and Hit And Run tours, which saw him playing small venues at a moment's notice, sometimes two shows in one night, sometimes for several hours at a time. Naturally, pandemonium ensued when news of the performances broke, but fans were once again rewarded for their devotion with some of the best live shows of his career.
There is a widely-held belief that there are hundreds of hours of recorded music sitting in the vaults, but due to his tight control, he was the only person authorised to release them.
But let's concentrate on what Prince did put out for our consumption, not on the rumours and hearsay.
He made some of the greatest albums of all time and entertained millions of fans for the best part of 40 years. Surely that's enough.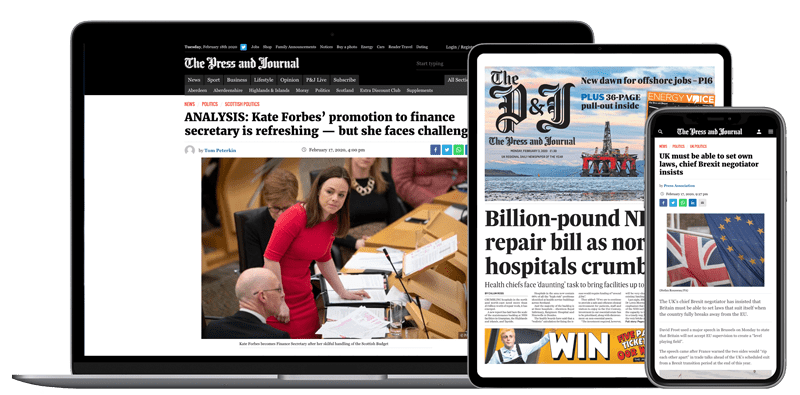 Help support quality local journalism … become a digital subscriber to The Press and Journal
For as little as £5.99 a month you can access all of our content, including Premium articles.
Subscribe