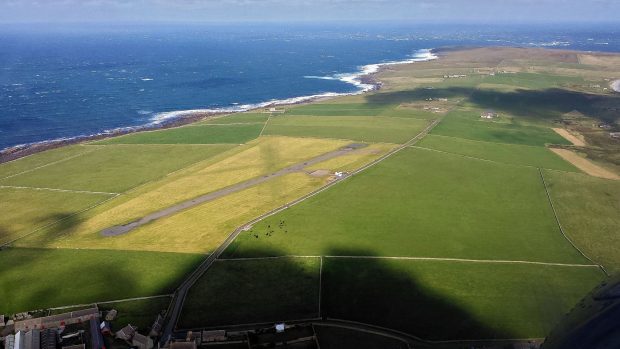 Jokers have created a tourist brochure – for a Scottish island that does not exist.
The guide to Mama Westray, Orkney, claims it is famous for its "fish-eating pigs" and that actress Cate Blanchett is a regular visitor and keeps her "own pedal car in a garage at the airport".
The joke is based on the fact that Orkney has a real island called Papa Westray.
The Orkney Tourism group yesterday (Thurs) confirmed that the brochure was nothing to do with them and put it down to someone "trying to have a bit of mischievous fun".
It remains unclear who created the brochure, which has appeared at various locations about the chain of islands.
Locals on the real island fear that because the fake brochure is so professionally produced, it may cause some confusion with their own promotional efforts.
Despite the fears, the prank has proved popular with Facebook users who have shared the comic creation.
Ann Marwick, co-chair of Orkney Tourism Group, said: "We don't know where this brochure has come from – it's definitely not one of ours – but someone's obviously been trying to have a bit of mischievous fun.
"Thankfully, we've got dozens of real islands in Orkney, with lots of genuine information available on our many attractions. "If anyone's looking to confirm the existence and location of any of our islands, they should visit our website at www.visitorkney.com"