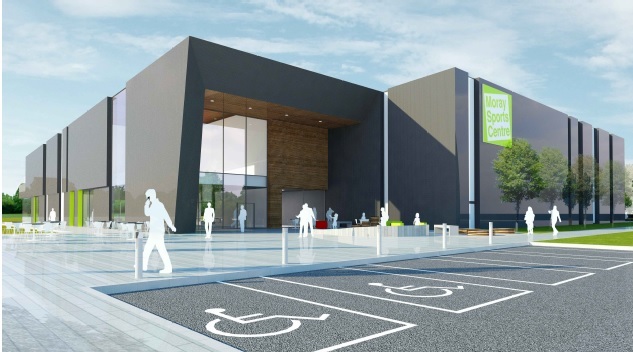 Plans for the major expansion of Moray's biggest town have been publicly displayed for the first time.
Springfield Properties has unveiled details of a proposal to create 2,500 new homes along Elgin's southern fringe.
And residents will have the opportunity to scrutinise the company's scheme from 2pm to 8pm today at New Elgin Hall.
The firm's land director, Kenny Shand, said he expected a good turnout at the session, given the fact the first phase of the project will include the creation of a new primary school and a long-awaited sports complex.
Mr Shand added: "We will be exhibiting details relating to the first stages of construction.
"That phase will feature a combination of affordable and private houses, and facilities like the Moray Sports Centre and the new primary school.
"We want to give people an idea of how the process will work, and it would be great to hear from a variety of people with different views."
Representatives from Springfield, Moray Council's education department and the Moray Sports Centre will all attend the event.
Elgin City South councillor John Divers said that consultation meetings to discuss previous Springfield developments had been crucial in mapping their progress.
He also claimed that a £12million scheme to create a range of community facilities at the firm's Southfield site, on Thornhill Road, was significantly shaped by local feedback.
Mr Divers added: "At this early stage, this is the time for residents to influence how the development comes together.
"The general public needs to be aware of what's being planned, and, in the past, people have attended these events in big numbers.
"Obviously, we need to look at what facilities and what traffic management measures will be required to cater for the new houses.
"And residents' ideas on that can be taken forward by the developer."
While not directly linked with Springfield, the Moray Sports Centre is being match-funded by the firm's chairman Sandy Adam.
It has been billed as a priority project, and the team behind the enterprise are aiming to open it in 2018.
Chief executive Kathryn Evans has promised that new images, showcasing the facility's potential look, will be unveiled at today's gathering.
She said the consultation will be the last chance for residents to offer feedback on designs before plans for the venue are finalised next month.