A Moray woman caught on camera vandalising cars denied she was the culprit – even after being presented with the incriminating footage.
Hazel Innes caused thousands of pounds of damage to three vehicles by gouging deep scratches into their bodywork.
Elgin Sheriff Court heard yesterday that the 44-year-old had "no rational explanation" for her actions.
And her solicitor said she remained in a state of denial even after police officers showed her the CCTV images which caught her in the act.
Sheriff Olga Pasportnikov ordered Innes to compensate each of her victims for the damage to their vehicles.
A damning 23-second video clip of her vandalising the vehicles has been viewed about 700,000 times since victim Shona Coull put it online.
It shows Innes taking a surreptitious glance along Buckie's Seaview Road before scraping what appears to be a key along the length of a £15,000 4×4.
She was walking her pug dog, which was sporting a fluorescent jacket, at the time.
Fiscal depute Alison Wylie said the footage proved crucial in leading the police to Innes.
She said: "One of the witnesses had a CCTV system, and after discovering the damage to their car went back and reviewed its recordings.
"She saw that, at 6.15pm on Friday, January 22 the accused went past the vehicle while walking her dog.
"As the accused passed the car she was seen dragging an object along the nearside of it."
The fiscal added that the brazen vandal was also captured on film damaging two other vehicles in neighbouring James Street.
But when police interviewed her, Innes denied she was the person in the CCTV footage.
The court heard she claimed the figure caught damaging Mrs Coull's car "wasn't her".
The fiscal said Innes then unleashed a foul-mouthed tirade maintaining her innocence.
Her agent, solicitor David Adam, said his client ultimately decided to accept the charges levelled against her after being given some time to reflect on her predicament.
Innes, of 9 St Peters Road, Buckie, admitted three separate counts of willfully or recklessly destroying or damaging property belonging to another.
Mr Adam said: "She accepts now she must have done it, but can give no rational explanation as to why.
"There were no grudges in relation to any of the owners of the vehicles."
Mr Adam added that Innes had issues with alcohol which she was now working to address.
And he said she was in a financial position to "make good" the damage she had caused.
The court heard that repairs to Mrs Coull's BMW X3 cost £960, the damage to Alan Strachan's black Honda CRV was £861 and Meg Munro had to pay £1,024 to have her Nissan Qashqai fixed.
Sheriff Pasportnikov ordered Innes to pay back the full £2,845 before returning to court in August for sentence.
The sheriff added: "I expect full restitution to have been made by then."
Last night, Mrs Coull said the sheriff's decision had brought her some comfort.
She said: "I'm relieved that the sheriff has ordered the woman to pay back the money, and so will the other people involved be.
"I don't see why anybody should have to pay out for damage they had no part in causing.
"Everybody was just wanting their money back, and it's good that it seems we won't have to wait too long for it."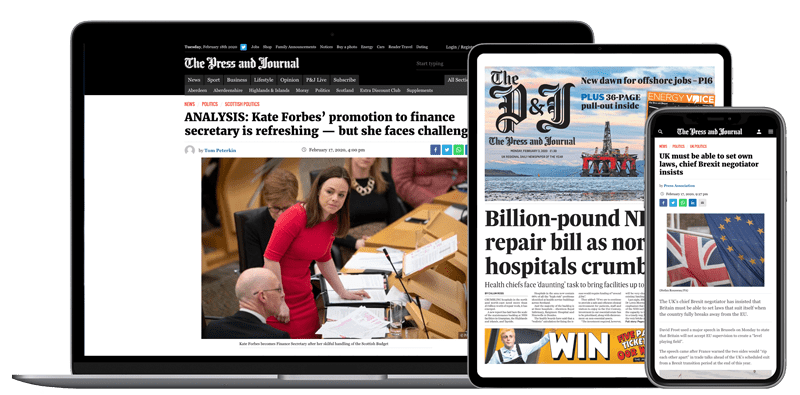 Help support quality local journalism … become a digital subscriber to The Press and Journal
For as little as £5.99 a month you can access all of our content, including Premium articles.
Subscribe