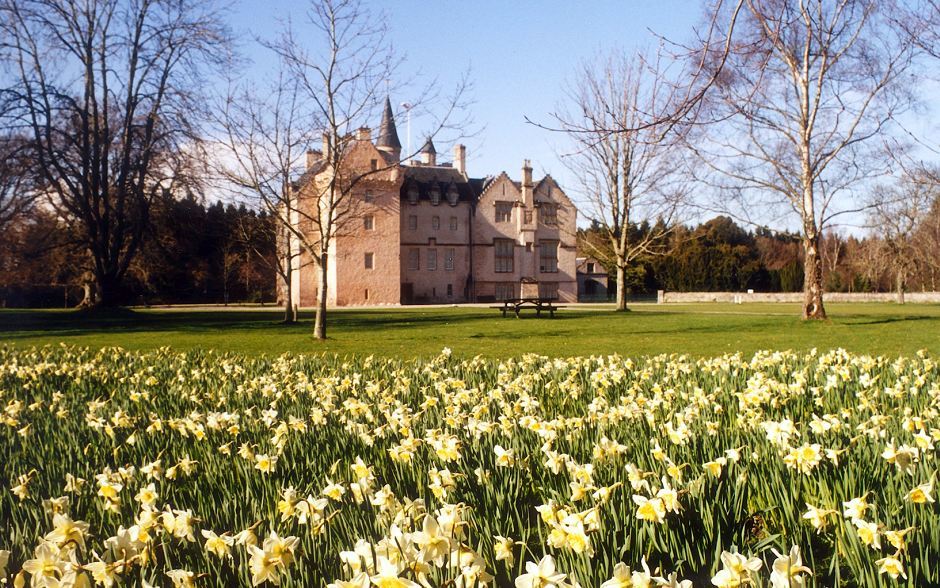 An ancient Moray landmark has been given a 21st century makeover as part of a technological challenge.
Students from Moray College's computing course have teamed up with staff from Brodie Castle to create multi-player games using the 16th century site as a centrepiece.
The gaming aficionados studied floor plans of the mansion house in order to faithfully recreate it in digital form, and used photographs of the rooms to ensure each one was as authentic as possible.
They even made sure to render life-like representations of the castle's surrounding landscape and roadways.
The nature of the games they created vary from grisly scenarios featuring two teams battling to the death in the venue, to puzzle challenges where players have to roam its interior collecting different items.
The seven different teams recently presented their finished products to the National Trust for Scotland's Mhairi Ross and Brodie Castle volunteer guide, Eleanor Hayward.
Moray College computing lecturer Graham Wilson praised the effort the youngsters went to in replicating the castle's finer details.
Mr Wilson said: "We were very impressed with the level of detail for each of the games created.
"The students really enjoyed using a local historic landscape as a backdrop, capturing the castle while still using their creative license to produce these interactive games."
The students also produced two applications for mobile devices, focussing on the castle.
One creation allows users who are physically unable to walk around the sprawling venue the opportunity to go on a "virtual tour" of it.
The other aims to teach children about its storied past.