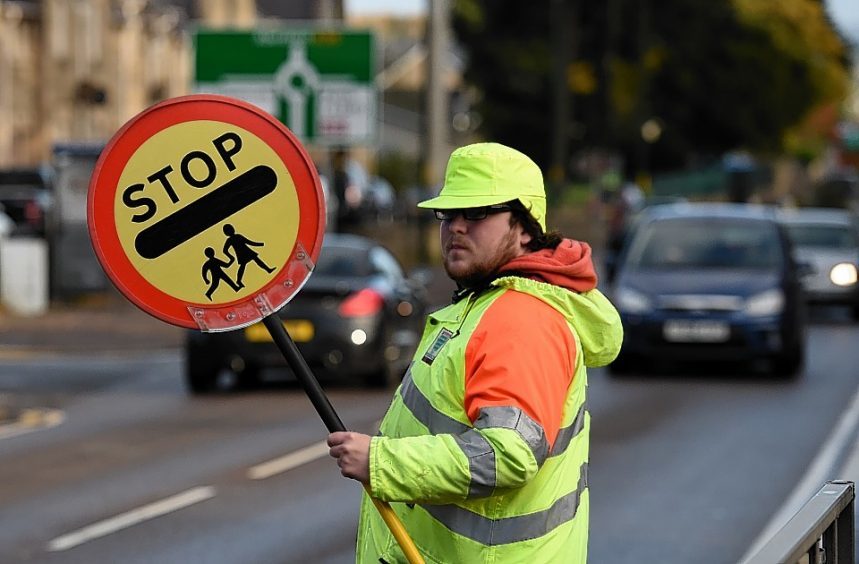 A road safety expert who tours the UK teaching children about traffic dangers has urged Moray Council to think hard before axing school crossing patrollers to save cash.
Local authority finance bosses included the unpopular suggestion in a dossier of potential savings, saying the move would recoup £259,000 each year.
Corporate director Mark Palmer said it was up to parents to ensure that their children arrived safely at school, and that the council was under no legal obligation to employ crossing patrollers.
But Elgin mum Dawn Smith said parents would be "absolutely furious" if the ploy gained traction, and predicted it would lead to children getting hurt.
And yesterday a north-east road safety campaigner urged councillors not to proceed with the proposal.
Alan Innes runs magic shows around the country that teach children about the risks traffic can pose in an entertaining manner.
He has pinpointed research that shows youngsters feel much more confident about navigating busy roads when accompanied by an adult than they do at pedestrian or zebra crossings.
Mr Innes, who is from Keith but now lives in Inverurie, highlighted a recent survey undertaken by the Churchill insurance firm which found 90% of children aged between five and 11 felt safer with a crossing patroller.
He added: "I've visited schools all across the UK, and it's obvious how important these patrollers are in protecting children.
"They are far better at keeping pupils safe than any traffic lights or zebra crossings, getting rid of them would definitely lead to serious trouble.
"There may not be a legal obligation to provide them – but there should be a moral one."
Legislation was introduced in the UK in 2000 which said that school crossing patrollers were no longer legally required.
Tomorrow, members of Moray Council will meet to discuss the contentious proposal, and a range of other money-saving measures Mr Palmer has recommended for consideration.
The council has been told it needs to slash spending on services by at least £10million by 2018 in order to remain solvent.
Council convener, Allan Wright, has moved to allay concerns that all of Mr Palmer's suggestions will be enacted – and said the
controversial report is intended only as "a discussion paper".