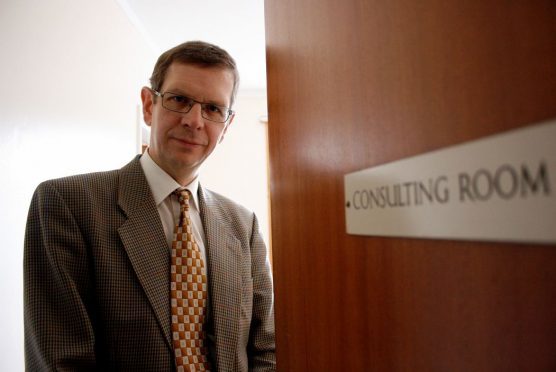 Dr Andrew Naylor has a uniquely close relationship with the patients he lives alongside in the South Harris village where he has spent nearly 30 years.
And in recognition of his passionate commitment to helping the Leverburgh community, the GP has been made an OBE.
The 54-year-old has been recognised for his services to healthcare on the island.
The GP is the only permanent medic at Leverburgh Surgery, where he has worked since 1989.
He said: "It is really a great honour, and something totally unexpected, I felt very humbled to be put forward for it."
With just under 600 patients attending the surgery, Dr Naylor says he has a unique relationship with the people who come through his door.
He said: "In some aspects it makes it more satisfying because you are involved with the people you are helping.
"Obviously it does have its challenges because you're dealing with some people who are at the end of their lives or who have serious illnesses.
"But, at the same, you also get to experience people being born, or making a recovery from these illnesses."
Learning his trade in Newcastle, Dr Naylor first encountered island life during a placement in Stornoway in 1983.
There he met his future wife Una and the pair decided they wanted to continue to experience island life.
The couple have a 24-year-old daughter, who is training to be a tax accountant in Edinburgh.
And Dr Naylor, who can be called out at all hours, day or night, says without his family and colleagues, he would not have been able to provide support to his patients.
He added: "I'm thankful for the support I have had from my family and colleagues.
"We still provide an out-of-hours service, in terms of actual call-outs, we don't get the numbers of a city practice but it does have its own demands – which is why you need the support of your family and colleagues."