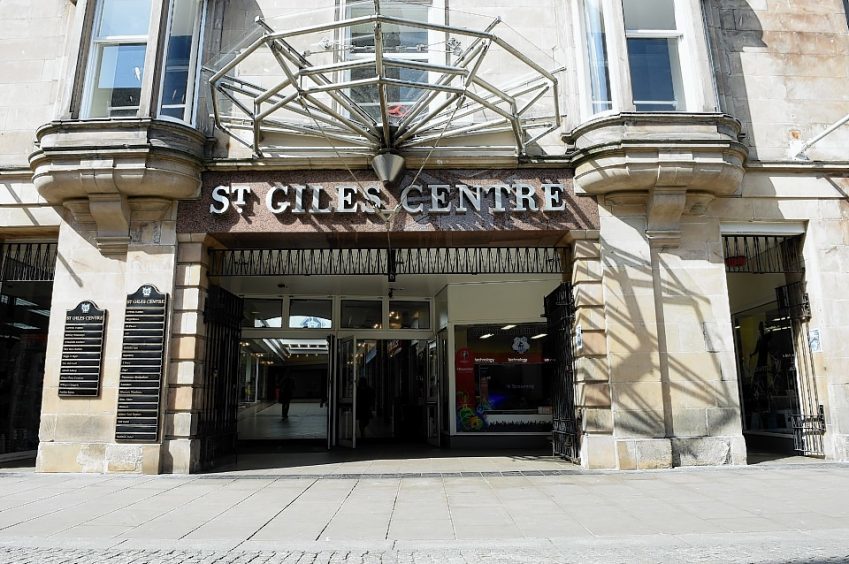 A Moray retail centre has sparked outrage among shoppers by introducing proposals to charge for the use of its toilets.
Elgin's St Giles Centre has announced that a "nominal charge" will soon be imposed to use its facilities.
Management have claimed that funds accumulated by the fee will be used to maintain a "high standard of cleanliness and repair".
But furious customers have vowed to boycott the building if the plan comes to fruition.
Fears have also been raised that the charge could signal a further decline in town centre trade, which has already been tumbling for a number of years.
St Giles Centre management declined to comment on the row, but posted a notice online justifying the decision.
It read: "This will be a nominal charge that will go towards maintaining the high standard of cleanliness and repair that our customers have come to expect."
However, that argument cut no ice with many irate shoppers, who flooded the St Giles Centre's social media pages with complaints after hearing the news.
Angry Facebook user, Lena Barksby, suggested shoppers "vote with their feet" and boycott the centre in protest.
Amanda McLennan asked: "How can you expect elderly, disabled, pregnant people and kids to pay to pee?"
And Yvonne Docherty described the move as "another nail in the coffin of Elgin High Street".
Elgin City North councillor, Patsy Gowans, said she understood that the charge would be "an annoyance" for residents.
But she added: "I think it's more important the conveniences are kept clean than they are free.
"As long as the charge is 20p or something like that, then I don't think it's a big problem."
And Elgin City South member, John Divers, downplayed fears the charge could dent the popularity of the town centre.
He said: "I understand people might have issues with this, but if the money is used to improve the toilets, then that can help welcome tourists."
Elgin's Business Improvement District (Bid) group has taken measures to ensure that tourists remain in the heart of the town.
The organisation has launched a "comfort scheme", whereby visitors can use the lavatory in certain central establishments without feeling obliged to make a purchase.
The Drouthy Cobbler bar and restaurant, the Toscana pizzeria and Starbucks coffee shop have all signed up to the programme.