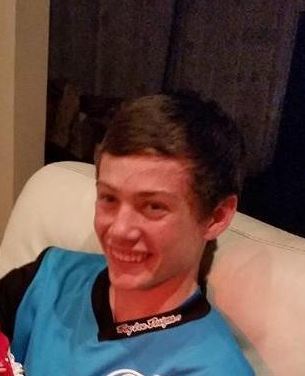 The grieving parents of a teenager killed in a cycling accident have been left distraught after treasured mementoes were stolen from his grave.
Popular 16-year-old Keiran McKandie died when his mountain bike was involved in a collision with a car on the outskirts of Elgin.
His heartbroken parents Gordon and Sandra said they had "lost their reason for living" following the tragedy.
And now they say their anguish has been compounded by the discovery that items of sentimental value have been removed from Keiran's graveside.
The couple said the stolen trinkets were of little financial worth – but were priceless in terms of their sentimental value.
A glow-in-the-dark hedgehog mascot left by Keiran's former primary school at Mosstowie was snatched, along with a wind chime left by his family.
Mrs McKandie has now appealed to those who took the items to return them.
She said that her husband made daily visits to the churchyard where Keiran is buried, and realised that a display had been disturbed.
Mrs McKandie said: "It was with a heavy heart and great sadness that we had to report that items had been taken from Keiran's place of rest.
"There are no words to describe the devastation we are going through at this time, and this has increased that pain.
"If the person or persons who took the items could return them, then we would be extremely grateful.
"We have contacted the police, but if the things are simply returned we will consider the matter closed.
"They aren't valuable but they were left there by people who loved Keiran."
A police spokeswoman said: "Officers are investigating the theft of two ornamental items from a grave within Pluscarden Cemetery.
"It is believed that the theft took place sometime between 4.30pm on Sunday and 4pm on Monday."
Mrs McKandie said the thefts were in stark contrast to the massive support Moray residents had shown the family in recent months.
She and her husband have been overwhelmed by the response to a fundraiser they planned in Keiran's memory.
Items worth more than £1,100 have been donated for a raffle, and prizes worth an estimated £4,000 have been pledged towards an auction.
The event will take place later this month, on what would have been the weekend of Keiran's 17th birthday.
Mr and Mrs McKandie aim to raise funds to pay for specialist equipment which could save lives on the road.
The fatal crash took place on Sunday, March 20, and it took paramedics nearly half an hour to reach Keiran – almost four times the Grampian average for emergencies.
His parents are hoping to buy defibrillators worth £1,400 for each of the three roads traffic policing vehicles which cover the Elgin area.
Prizes being auctioned include a one-week stay in a luxury caravan at Lossiemouth's Silver Sands holiday park, a day of clay pigeon shooting at Mosstowie and a one-week holiday in a Spanish villa.
Keiran would have been 17 on Thursday, June 23, and the family will host the fundraising auction and barbecue at Miltonduff Hall on Saturday, June 25.
People who are unable to attend can make donations online by searching for Keiran McKandie on the JustGiving website.
Keiran's friends and family also hope to create a mountain biking trail on the hills near his home as a tribute to him.
Police have urged anyone with information on the thefts to contact them on 101, or Crimestoppers on 0800 555111.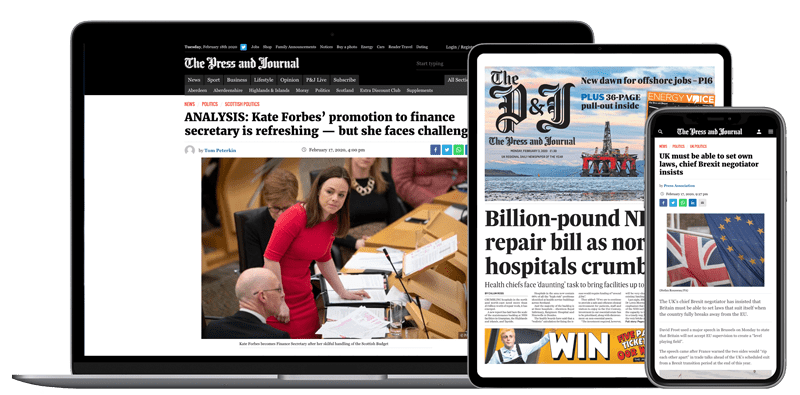 Help support quality local journalism … become a digital subscriber to The Press and Journal
For as little as £5.99 a month you can access all of our content, including Premium articles.
Subscribe