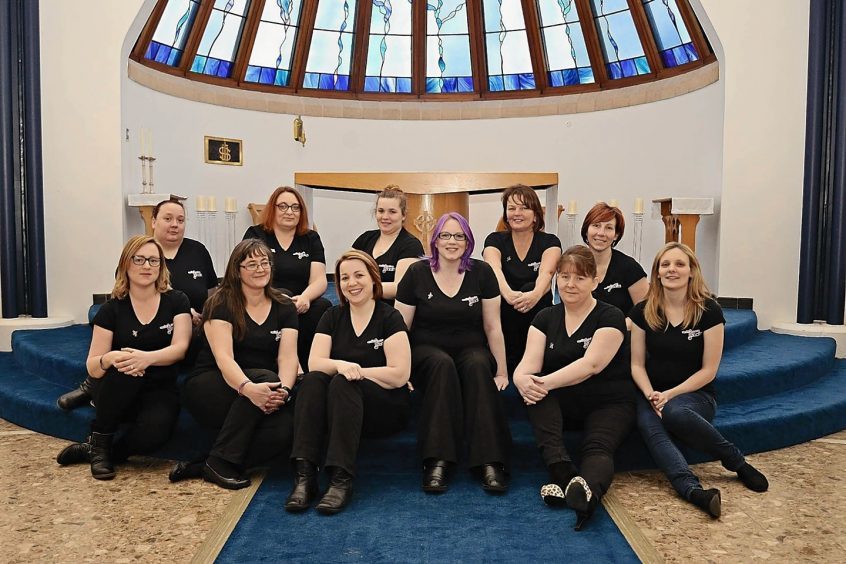 A group of Moray military wives will record an original charity single documenting the ups and downs of armed forces life.
Members of the RAF Lossiemouth Military Wives Choir have joined forces with the town's Rock Academy performing arts school to write an upbeat tune called Our Song.
They are currently finetuning their performances ahead of a recording session on Saturday at the school's High Street base.
Choir member Victoria Moffat said the venture took off unexpectedly after Rock Academy co-owner, Tish Tindall, became inspired by their love of singing.
Mrs Moffat said: "We booked some singing lessons with Ms Tindall one Saturday, and expected it to be a bit of fun.
"While we were there, we were discussing what it was like being a military wife, and she said that this song had come to her.
"It has just progressed from there."
Mrs Moffat says the tune is "very bouncy and catchy", and "captures the experience of being in a military wives choir".
The single is expected to be released on iTunes later this month, and proceeds will go towards the Soldiers, Sailors, Airmen and Families (Ssafa) charity.
The choir will perform Our Song publicly for the first time during RAF Lossiemouth's annual raft race at the town's East Beach, on Sunday, August 7.
Ms Tindall yesterday spoke of her pride at being involved in the charity effort.
The singer-songwriter said: "A lot of the time, military wives choirs sing about supporting their partners.
"But I wanted this to be about the women themselves, and how much they enjoy singing.
"I was inspired by how hard these women work to maintain a healthy, happy life.
"When I was practicing with them I just thought they were so special that they deserved a song."
Ms Tindall hopes that the song will spread across Scotland, with other military wives choirs offering their own renditions.
She added: "What is so exciting is that this is being driven forward by a group of Moray women, and everybody is thrilled about that.
"Rock Academy is really proud to be a part of this."
Nottingham-based music producer Matt Chambers will travel to Lossiemouth on Saturday for the session.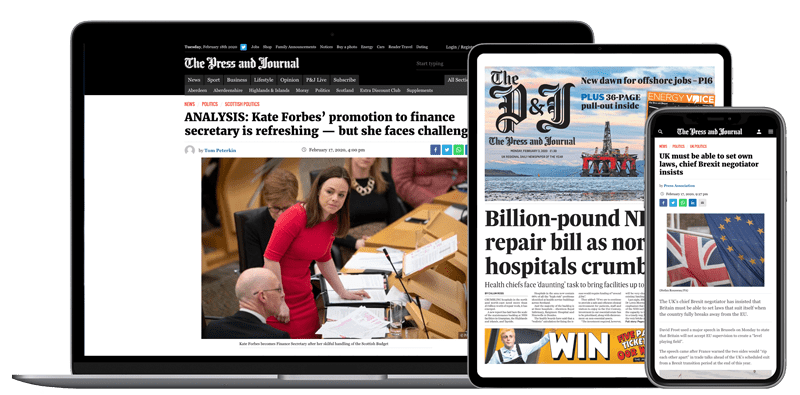 Help support quality local journalism … become a digital subscriber to The Press and Journal
For as little as £5.99 a month you can access all of our content, including Premium articles.
Subscribe