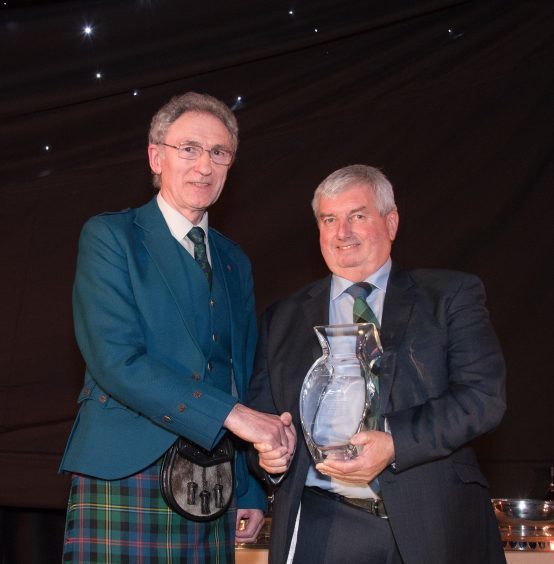 A whisky industry legend has been made an OBE after spending a lifetime tending to the stills at a Speyside distillery.
Dennis Malcolm was born at the Glen Grant malt plant in Rothes in 1946, and began work there as a cooper aged 15.
Mr Malcolm has spent more than 55 years ensuring that the drink is up to standard, and is now revered as the master distiller there.
The Speyside stalwart has watched first hand as the traditional industry has evolved over several decades.
And Mr Malcolm said he chose to look on the royal honour as a blessing for the Speyside region rather than himself.
He said: "I'm gobsmacked with being awarded recognition like this.
"My dad and grandfather both worked in the whisky industry so it is a way of life for me, I was destined to be a part of it.
"I just love it, and I like to think of this honour as something that belongs to Speyside rather than me personally.
"This part of the country is Scotland's larder, we have great whisky, salmon and other food here.
"This is recognition for the area that has been so good to me, and that I have tried to put something back into."
During his career, Mr Malcolm has managed distilleries across Speyside, and he has run Glen Grant since 2006.
In 2013 Mr Malcolm welcomed Prince Charles to the distillery to officially open a new bottling plant.
He has been in semi-regular correspondence with the Duke of Rothesay's office since then.
And when he received an e-mail from Buckingham Palace about his OBE he initially feared it might have been a royal reprimand.
Mr Malcolm added: "My first thought was that I must have done something wrong, and that's why they were getting in touch.
"When I realised what it was I felt very humbled."
Although the 70-year-old intended to "step back" from work at the distillery in recent years, he retains a busy schedule and will visit London on Monday to oversee the launch of new Glen Grant lines.
Last year Mr Malcolm received the first ever Spirit of Speyside award for his achievements in the industry.