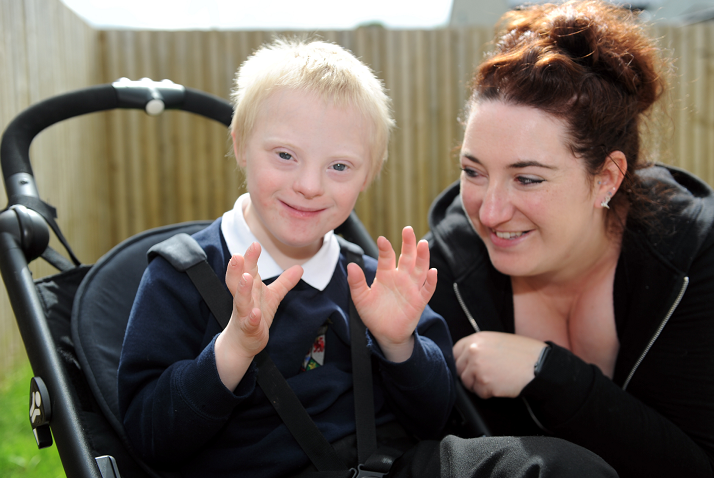 A Moray mum is fundraising for a special pushchair that could help transform her young son's life.
Keith eight-year-old, Corey Gillies, has complex medical problems which include Down's Syndrome and autism, and the youngster suffers from hearing loss and low muscle tone.
His condition means that he tires very quickly and struggles to cope with the world around him, so his mum Liza has used a pushchair to take him out and about for his entire life.
However, he has now outgrown the largest pushchair on the market and requires a specialist buggy costing more than £2,000.
Mrs Gillies has joined forces with the Newlife children's charity to raise £700 towards the purchase, and is hoping that Moray residents can help cover the remainder.
The 35-year-old has already set up a webpage to receive donations and revealed she had struggled to arrange family outings with Corey for the past several years.
His 15-year-old brother, Daniel, also has autism and attention deficit hyperactivity disorder.
Mrs Gillies stated that having a secure pushchair for Corey would be "vital" in the event of either of her children having a "meltdown" in public.
Though small for his age, Corey has now exceeded the weight limit for the safe use of standard pushchairs.
And medical alternatives are not suitable for him, given his complicated condition.
Mrs Gillies said: "A special needs pushchair was issued by the NHS, but it didn't have a hood.
"Because of Corey's autism, he needs that shelter as the world can sometimes get too much for him and make him very agitated.
"He needs to be able to go beneath that hood to stop him becoming too stressed."
She added that the special needs pushchair, which is used to help Corey get about Keith Primary School, was too big to transport.
She explained: "For the past couple of years, we haven't been able to go out as a family, so this special pushchair would make a huge difference.
"It is adjustable, so it should last Corey well into his teenage years as he is a slow grower."
The Newlife charity confirmed that any money raised beyond the sum required to purchase the special pushchair would be spent on disabled children in Moray.
More information is available at www.newlifecharity.co.uk/moray.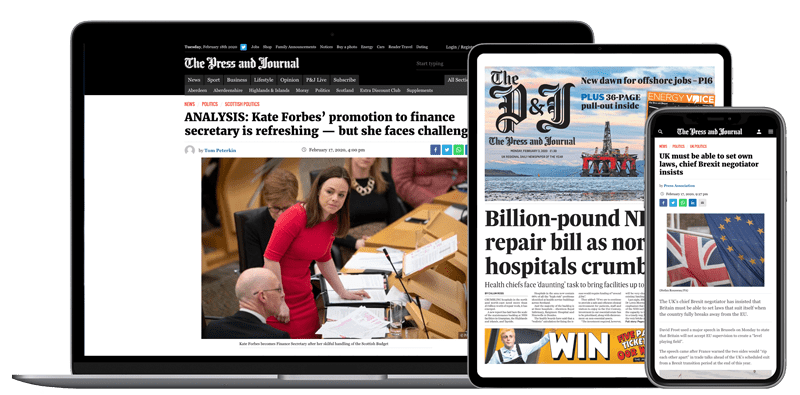 Help support quality local journalism … become a digital subscriber to The Press and Journal
For as little as £5.99 a month you can access all of our content, including Premium articles.
Subscribe