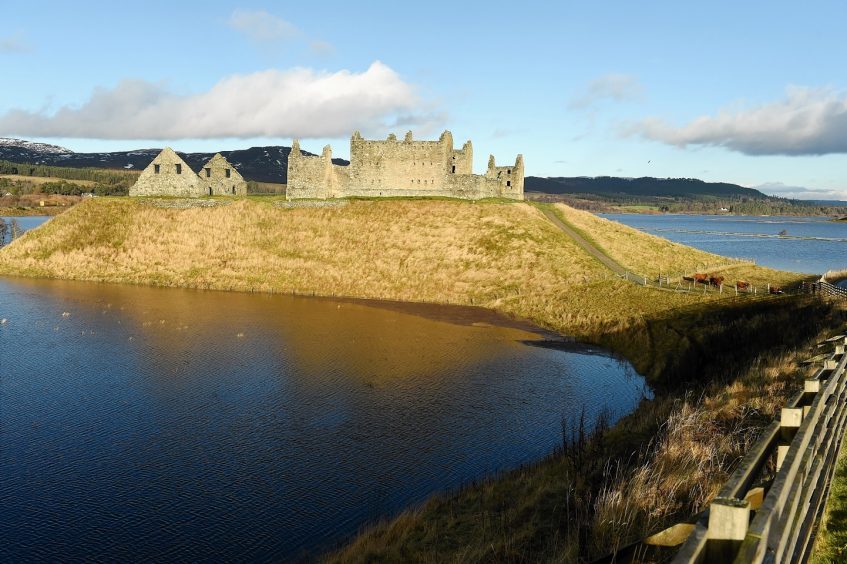 A Kingussie youth was sent to detention for eight months yesterday after a Sheriff decided custody was the only sentence for crashing a car on to a railway line and leaving it there.
Sheriff Gordon Fleetwood told the 17-year-old: "When I look at the aggravating factors in this case, you were drunk, where it happened and the possible consequences which don't bear thinking about, I am drawn to a jail sentence."
Defence lawyer Neil Wilson pleaded with the Sheriff not to impose a custodial sentence, putting up several good character references.
He said: "He has shown considerable remorse. He didn't know what speed he was doing and after the offence, he continually apologised to the police in the back of the police van."
At a hearing last month, the court heard that the first offender sped along a potholed dirt track at 75mph before overturning his father's car on a railway line.
The teenager and his passenger escaped relatively unscathed from the early-morning crash on May 18 last year.
But the 17-year-old was almost four times the drink-driving limit, and did not have a driving licence or insurance.
The youth, who cannot be named, admitted the three offences and one of dangerous driving.
Fiscal Roderick Urquhart said: "He returned from work around 10.30pm and told his mother that he was going out.
"He then met up with three other young men aged 15, 16 and 17 and he and the 16-year-old consumed a quantity of alcohol. After a while he told the others he would take them for a drive – although he had been drinking and was not old enough to drive. He also had not had any driving lessons and was not permitted to use the family car."
Mr Urquhart said two of his friends were concerned at his driving and got out of the car after a short time.
"He then lost control of the car which left the road, collided with a fence before overturning and coming to rest on its roof on the railway line," Mr Urquhart added.
Police were called and the car was traced to the teenager's parents' address.
Mr Urquhart added: "During the journey to Aviemore Police Station he kept apologising to officers." In addition to damage to the car, the cost of repair to Network Rail equipment and boundary fence was estimated at between £5,000 and £10,000, Mr Urquhart said.