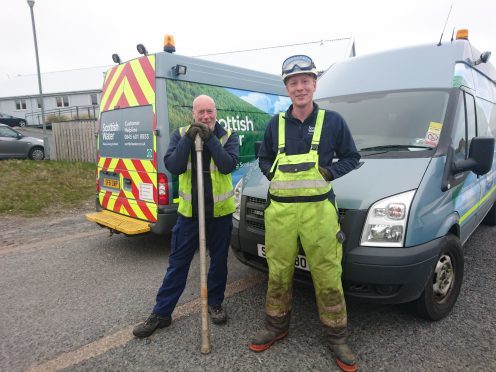 A team of Scottish Water workers who helped residents on a remote Shetland island during a winter storm have been hailed as heroes.
The team were honoured at an annual awards for their work at Chrsitmas last year.
The team of two engineers and an operator worked around the clock after customers on the tiny island of Foula 20 miles west of Mainland Shetland were badly affected by Storm Eva.
Engineers Garry Ward and Doniain MacLeod, of Scottish Water's Shetland multi-functional response team, and Foula-based water treatment operative Amy Ratter endured hazardous journeys, to restore water supplies to customers on the island.
Although Scottish Water has two water treatment operatives on Foula, Mrs Ratter works part-time.
She tried to repair the burst on her own on December 23, battling against extreme weather as Storm Eva struck.
Scottish Water organised a flight for backup from the Mainland to Foula that day but it was cancelled due to the deteriorating weather, while travel by sea was impossible due to the high seas.
On Christmas Eve the engineers flew on a specially chartered flight in conditions which were described as being the "absolute limit".
The team were able to lay the first part of a bypass pipe but were forced to fly back to the Mainland before a second burst could be repaired
With no sign of the storm abating, the engineers could not return to Foula until Boxing Day when water was finally fully restored.
Mark McEwen Scottish Water's customer service general manager, said: "Scottish Water is delighted and very proud that our team, Garry, Doniain and Amy, and their superb work for our customers on Foula last Christmas, have been recognised in these prestigious awards.
"We nominated them for their unfailing commitment to our customers on Foula and for working tirelessly to restore water supplies as quickly as possible."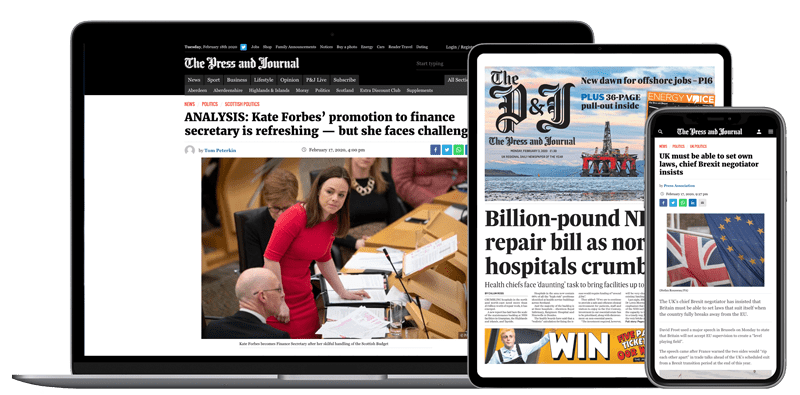 Help support quality local journalism … become a digital subscriber to The Press and Journal
For as little as £5.99 a month you can access all of our content, including Premium articles.
Subscribe