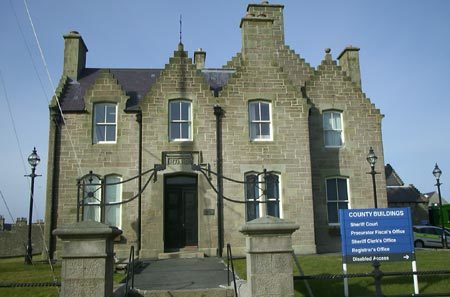 A 34-year-old Shetland man has appeared in court accused of assaulting a woman while she was holding a baby.
Robert Tungatt, of Blydoit Park, Scalloway, had his case continued without plea until July 6 when he appeared at Lerwick Sheriff Court yesterday.
He was granted bail on the condition that he does not approach the woman.
He is accused of shouting and acting in an aggressive manner towards the woman at his home address on April 25.
It is alleged that on the same day, he assaulted the woman by repeatedly pushing her on the body, pushing her while she was holding an infant in a baby carrier, causing her to stumble, seizing her by the throat, pinning her to the ground and kneeling over her to her injury.
Tungatt is also accused of assaulting the woman on Sunday, June 26, by repeatedly pushing her on the body, causing her to fall against a cooker, pushing her to the floor and seizing her by the body.
Meanwhile, a 49-year-old man from Yell has been remanded in custody after appearing in court accused of breaching his bail conditions by approaching a woman.
Darren Robertson, of Clingrapark, Camb, was bailed on May 16 and May 25 at Lerwick Sheriff Court with a special condition that he did not attempt to contact her.
But he is charged with approaching the woman on or between June 1 and June 21 at a house in Sunnyside and at Cooke Aquaculture.
Both addresses are in Mid Yell.
Honorary Sheriff Arnold Duncan remanded him in custody until July 4.