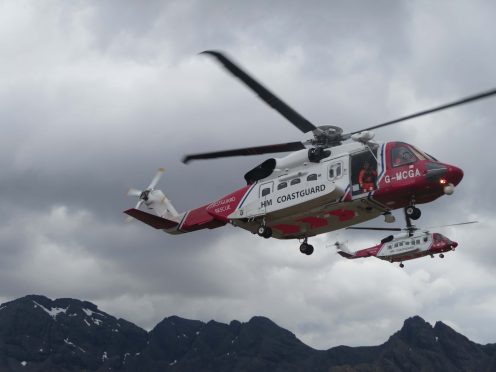 Two island search and rescue helicopter crews have carried out more than 900 missions in the past three years.
Bristow Helicopters Ltd took over operations on behalf of the coastguard at Sumburgh on June 1, 2013, and at Stornoway a month later.
The operator has marked the three year anniversary of the contract by releasing new figures which show the Western Isles and Shetland bases have both carried out a similar number of operations and more than 900 combined over the period.
Russell Torbet, newly appointed director of UK SAR, said: "Bristow's heritage is steeped in search and rescue and our brave helicopter crews have delivered Coastguard SAR operations in the north of Scotland for a total of 27 years, from 1983 – 2007 and then again from 2013.
"Over the past three years our crews in Stornoway and Sumburgh have become a key part of both communities, and most importantly have delivered this lifesaving service to a huge number of people in the surrounding areas.
"We are extremely proud to be delivering this long running and vital service and we hope that the work of our crews has been of value to the communities they serve."
Both Sumburgh and Stornoway operate with two state of the art Sikorsky S-92 helicopters, which are fitted with night vision capability and increased on-board medical capability.
The two bases are the most northerly in the UK and will be merged with the national search and rescue contract next year, which is also operated by Bristow and includes the company new facility at Inverness Airport.
Chief Pilot at Stornoway, Ben Clarke, said: "It has been a great privilege to have been involved in the Gap SAR service from the start, and to have worked with such a dedicated team serving in some of the most remote communities and challenging weather conditions in the country."
Stuart Cunliffe, chief pilot at Sumburgh, added: "The past three years have seen us continuing to develop and improve the vital service that we provide to Shetland and its surrounds by actively training and liaising with the myriad of rescue services that support the islands.
"As we transition to UK SAR, we look forward to continuing to develop this essential service and ensuring that we continue to provide the safest and most efficient service."