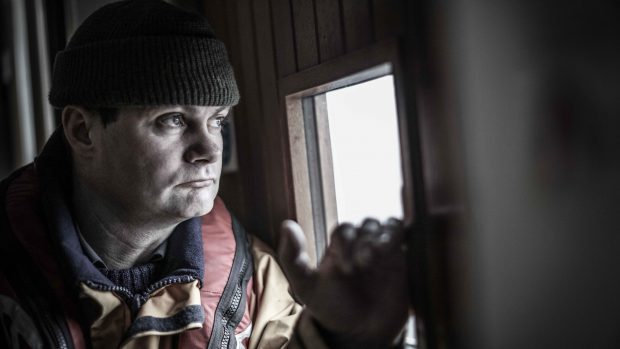 The coxswain of Islay lifeboat and his volunteer crew have been recognised for helping save a sailor's life during a severe storm.
Coxswain David MacLellan, 45, is to be awarded the RNLI bronze Medal for Gallantry – one of the charity's highest accolades – for his display of great skill and seamanship in an extremely arduous conditions.
His four crew members will also be recognised for their part in the dramatic rescue, an operation which lasted 18 hours.
Official thanks will be offered to the captain and a crew member of the Deep Energy pipe laying vessel which helped in the operation and the pilot and crew of the coastguard helicopter Rescue 100.
The lifeboat crew had to contend with winds of nearly 60 knots, driving sleet and treacherous sea conditions as they helped a yacht that had struck rocks at Skerryvore Reef and then started drifting.
The crew tried several times to make the Russian yachtsman tie a rope to his boat but attempts failed in the appalling weather.
Eventually the yachtsman left the drifting yacht and climbed aboard Deep Energy from where he was airlifted to safety.
The lifeboat had left station at 12.45am on February 16 and returned at 6.20pm.
Coxswain MacLellan is judged to have displayed "exemplary situational awareness" throughout the incident and his crew all acted courageously with determination and selflessness.
He said: 'Everything was being thrown at us that night and day.
"The crew were fighting fatigue, the conditions and the fact that the yachtsman did not seem to understand what to do.
"The crew were absolutely fit and dealt with such a demanding job on the deck.
'You don't think of medals when you are bouncing up and down in the waves but it is good to have recognition for the station."
George Rawlinson, RNLI operations director, said: "This was an extremely arduous service for the coxswain and crew of the Islay all-weather lifeboat. It involved considerable risk and the coxswain displayed great skill and seamanship to ensure its successful conclusion.
"His determination, leadership and judgement ensured his crew remained safe while giving the best possible chance of survival for the sole occupant of the yacht."