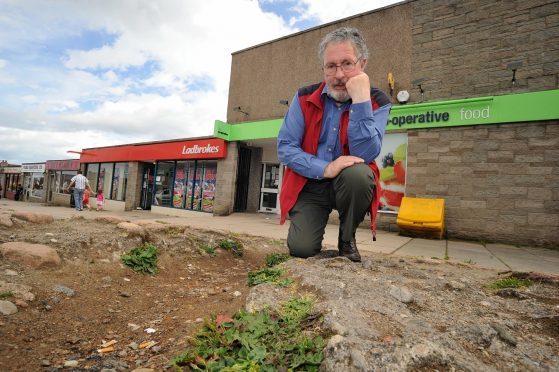 A north-east town's community organisation has folded after two members walked away.
Peterhead Community Council was dissolved this week when a plea for fresh blood to join the ranks fell on deaf ears.
In-fighting has been blamed for the group's demise by its former chairman, John Brownlee, who revealed that two more people quit their posts on Wednesday during a meeting designed to find means of preserving its existence.
It meant that the community council – which needs at least 10 members to function – had to be disbanded.
Mr Browlee had previously warned there was a "lack of interest within the local community" for the group to continue.
He said the group's final meeting was blighted by an argument between himself and another member of the council which only ended when two people resigned from their posts.
He added: "Two council members, refusing to listen to any more of this harangue, decided that enough was enough, resigned from the council and walked out of the meeting.
"With their departure, the council was now clearly no longer quorate and, not wanting to drag the meeting further into the mire, the chairman immediately closed the meeting and informed the area manager of the dissolution by default."
The community council is allowed to have up to 20 members, but had been operating for some time with just half that number.
It became embroiled in controversy last year when local activist Stephen Calder – himself a member of the group – accused Aberdeenshire Council of "skulduggery" over non-competitive elections in August.
The community group had declared that 11 members had signed up to the group, but that number was later revealed to be just seven.
Aberdeenshire Council advised members that it would have to re-run its nomination process to elect members.