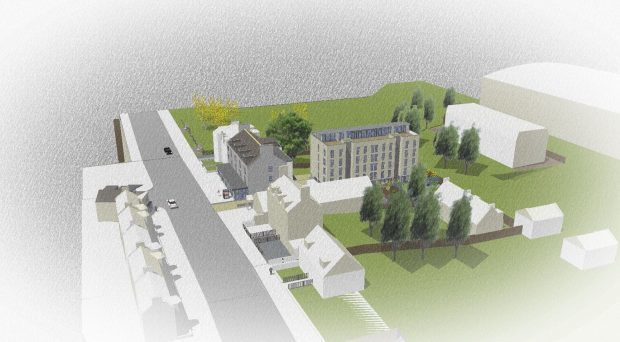 Stephen Walsh
Plans for an Aberdeen student housing complex have taken another step forward.
The development, as proposed by West Coast Estates, would be built on the derelict site next to the Bobbin Mill pub on King Street.
In addition to accommodating up to 100 students, the scheme would also include new shops and businesses.
It follows a public exhibition of the plans which was held in April.
Iftikar Mian, director of West Coast Estates, said: "The proposals represent a real opportunity to see significant investment in a prominent and derelict site, one that will importantly see the site transformed from an eyesore into something local residents and others can be proud of'.
"During our public exhibition earlier this year, there was real appreciation from our neighbours and other stakeholders regarding delivery of student accommodation on the site.
"There are very few locations in the city that have such an enviable setting, one that is directly adjacent to Aberdeen University, but importantly has excellent connectivity to the city centre and beyond."
"We look forward to liaising with the local community and Aberdeen City Council as the proposals progress."
If approved, the complex would be managed around the clock with security systems in place.
There would also be a garden space for students and three shop units.
There are a number of other student accommodation schemes proposed at various locations across the city which could lead to thousands of new rooms being approved in the future.
Last week, city planners backed proposals to cater for 425 students at the former BT engineering depot on Froghall Terrace.
Property management company Telereal Trillium have also lodged proposals to create 80 new residential flats on the site.
How the development might look.