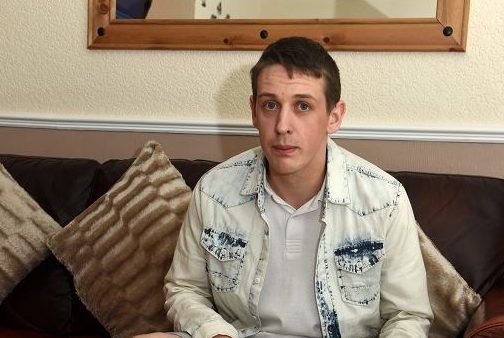 A man who tried in vain to rescue Lucas Walker has said he will "never forget" the tragic incident.
Graham Keith, from Ellon, was eating in Pizza Hut at Aberdeen beach when he saw the onlookers start to gather.
He stripped off and jumped into the water, but the ferocity of the waves prevented the 26-year-old from saving the youngster's life.
After several minutes in the sea, the father-to-be was smashed into the wall by the swell and had to be pulled to safety by passersby.
He said: "I couldn't just stand there and watch. If that was my family I would want others to get out and help.
"I just couldn't get out. If I was there five minutes earlier things may have been different.
"I tried to get out to him for five minutes but I then got stuck and passersby had to throw me a ring to pull me out.
"When I was in the water the screams stopped.
"It's just tragic. It was very cold. It's devastating what has happened."
It is understood the Walker family, from the Northfield area of the city, had been playing on a stretch of sea wall when Lucas fell in.
His elder brother Samuel is understood to still be recovering in the Royal Aberdeen's Children's Hospital.
The 13-year-old bravely went into the waves to try to save his mum and little brother.