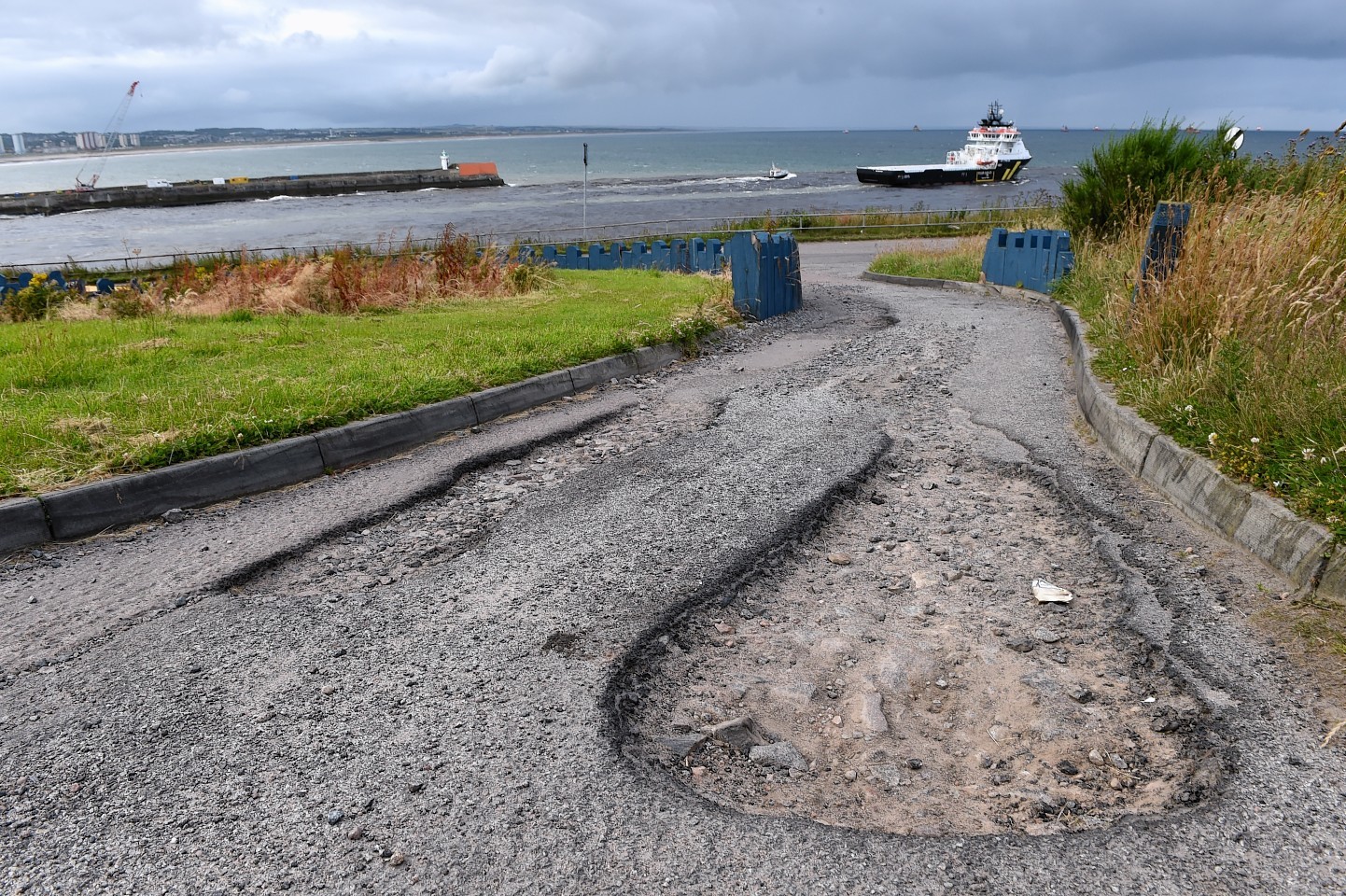 Stephen Walsh
Transport bosses in Aberdeen are facing a daunting £35million roads repair bill over the next five years.
The shock figures, obtained by the Press and Journal, are contained in a report which will be discussed by councillors later this week.
Last night, the city's Labour-led administration appealed to the Scottish Government to step in and help fund the upgrade work.
Councillor Ross Grant, who is a member of the communities, housing and infrastructure committee, said: "Upgrading and maintaining our road network is one of our key priorities.
"Clearly, as Scotland's lowest-funded council, we are doing the best we can within the financial constraints of the Scottish Government.
"It's a good thing that Kevin Stewart is local government minister, but I would hope he would understand the importance of repairing our roads as a local MSP and former councillor.
"We have past issues in terms of road maintenance which stack up over a great number of years and I am sure every Aberdonian will agree with that."
The administration confirmed the money would be used for long-term roadworks to reduce the amount of short-term repairs, required across the city, because of pot holes and other surface damage.
Neil Greig, policy and research director for IAM Roadsmart (formerly the Institute of Advanced Motorists), argued that a dearth of long-term investment had allowed roads to fall into disrepair.
He added: "Aberdeen City Council is quite right to say they need that money. The problem is we don't get long-term investment into roads and get to this situation every few years.
"The council is not innocent in this situation as they have allowed the roads to deteriorate, but the lack of long-term funding means the backlog keeps getting bigger and bigger."
However, Taxpayer Scotland claimed the local authority should have been more fiscally prudent and set cash aside in previous years.
Eben Wilson, director, said: "Our councils always seem to need to go cap in hand to the taxpayer, or the government as they call it.
"A city like Aberdeen with its past access to oil wealth should have put money aside to become self-sufficient."
The Scottish Government defended its record of investment in the north-east.
A spokesman said: "Despite on-going cuts to our budget by the UK Government, the Scottish Government has always treated local government very fairly.
"As part of the 2016-17 funding settlement for local government, we provided Aberdeen City with an extra £14 million over and above its core funding."
The report will be discussed by the CHI committee on Thursday.