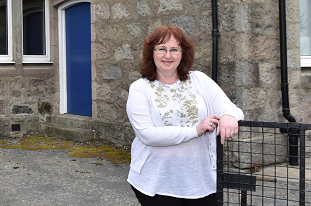 An old Aberdeenshire primary school is to be given a new lease of life after councillors agreed to hand the building over to charity.
The Westhill Old School and Schoolhouse, along with the adjacent playground, is to be taken over by SensationAll – a north-east disabilities charity.
At the moment SensationAll provides therapeutic activities and specialist support for people with a wide range of disabilities, their families and associated professionals.
The charity was originally set up in 2012 after the closure of the Raeden Centre in the summer of 2011 but they have been restricted in the work they can do because of the size of their current premises.
On Tuesday councillors at the Garioch area committee approved stage two of a Community Asset Transfer (CAT).
Co-founder of SensationAll, Sue Strachan, said: "We're completely ecstatic with the result, it feels like it's been a long time coming and years of hard work but it's definitely all been well worth it.
"Having this bigger space will allow us to help even more people from across the region, and we can keep widening the services that we offer.
"To have the full support of councillors was also fantastic and we must thank everyone who has made this vision for SensationAll possible, it will really make all the difference."
Local councillor, Iris Walker, said she was delighted that the charity looks set to now be guardian of the property.
She said: "Back in 2014, officers were keen to sell off the Old Schoolhouse. Any proceeds from a sale would not have come back in to Westhill but would have landed up in a bigger pot and we fought hard along with Westhill and Elrick community council, local residents and members of SensationAll to get the council to re-consider.
"Months of hard work by SensationAll has gone in to getting the business case approved and luckily our new chief executive, when he visited the group, was able to see that the social benefit of what the charity planned to do with the building far outweighed any commercial value.
"I hope that the next stage goes smoothly and that the lease can be agreed timelessly between the council and SensationAll to allow them to tap in to external funding to improve their operational base and expand what is already a very valued service in Westhill and the wider area".