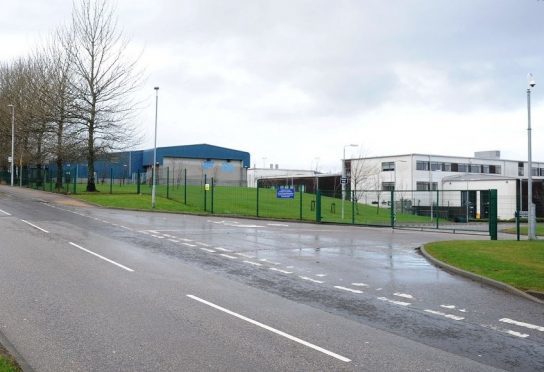 An emergency inspection of Aberdeen schools has found nothing to suggest that they may be at risk of an Edinburgh-style collapse.
Teams were sent into 10 educational sites built under a similar private-financing scheme as the one where a wall fell down during stormy weather.
They uncovered an unrelated problem with a "low-level external wall" damaged by a cherry-picker vehicle, that has since been fixed.
But they concluded that the Granite City schools "cannot fail" like those in the capital as they were not built with the same "brick skin" method.
A report to councillors also noted that – unlike in Edinburgh – Aberdeen City Council deployed inspectors during construction.
Some 18 schools in the capital had to be closed for safety work after the collapse of a wall during stormy weather.
Some critics blame the use of a Public Private Partnership (PPP) scheme like that used to finance the building of 10 schools in Aberdeen.
The report sparked a fresh row over the financing of the 3Rs project by revealing that a bid to cut £2million a year from the cost to the city was dropped amid Scottish Government opposition.
The Labour administration suggested buying out the multimillion pound debt during behind-closed-doors talks in 2014.
It came after the debt was taken on by external investors following the collapse of Icelandic bank Landsbanki.
Holyrood vetoed the idea, arguing that it could prevent other major capital projects going ahead because of Westminster accounting rules.
The charge for this financial year is around £14.7million – with the Scottish Government providing a fixed £5.6million annual contribution.
Finance convener Willie Young said: "It's an absolute outrage and we intend to keep on making the case for change until the SNP Government relents.
"Ministers are refusing to budge despite knowing that by sticking with the current financial arrangement, taxpayers will be around £2million extra a year for the next three decades."
But SNP group leader Stephen Flynn said it was "not only laughable but deeply concerning" that Mr Young continued to pursue the idea.
There had been "no dissent" from Labour at the time, he said, when it was clear the saving would lead to potentially huge losses elsewhere.
Schools built under the 3Rs project are Bucksburn Academy and Cults Academy and primaries at Seaton, Mile End, Braehead, Kairnhill, Airyhall, Heathryburn, Manor Park and Hazlehead.