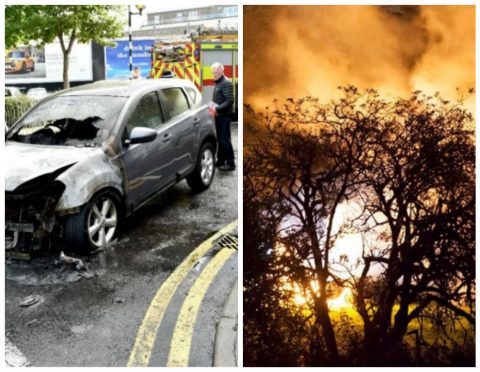 Firefighters in Aberdeen have been sent to three car fires in the last 24 hours.
The fire service was sent to the mini roundabout on Holburn Street just before 4pm yesterday and crews were forced to use a hose reel jet and breathing apparatus to extinguish a blaze in a car.
The road was also closed for some time.
At around 1am this morning firefighters were sent to Denwood near Eday Road after nearby residents spotted smoke rising out of a car in a field.
One unit was sent from North Anderson Drive and was able to extinguish the blaze within 20 minutes.
Firefighters were also sent to the Morrisons on West North Street after a vehicle in the car park burst into flames at around 7.30am.
A spokeswoman said: "Four firefighters attended.
"They were away by 8.10am."
Anyone with information is urged to contact Police Scotland on 101.