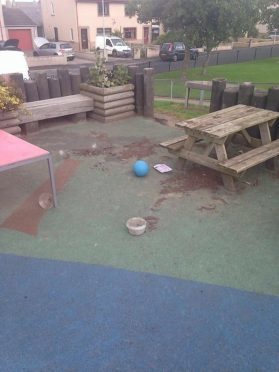 A primary school in a picturesque fishing village could be forced to install CCTV cameras after vandals wrecked playground equipment.
The shed in Whitehills School's nursery garden was damaged over the weekend and plant pots, boxes and an outdoor educational thermometer were trashed.
Head teacher Elaine McGowan said it was disappointing that the actions of a "few irresponsible people" were upsetting the children.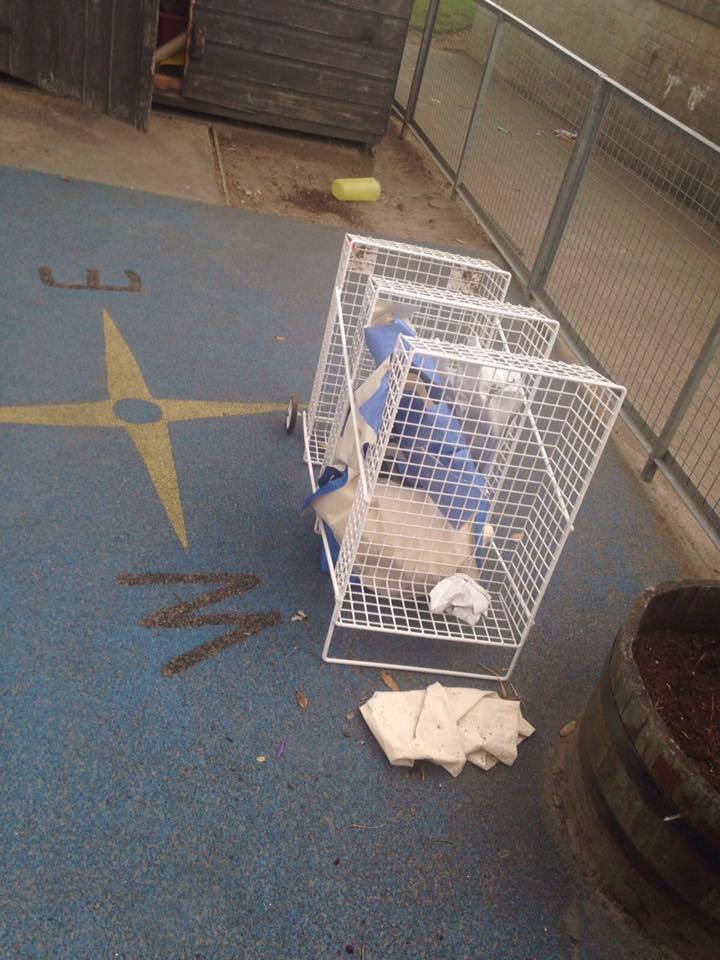 She added she would be meeting officers from the property department this week to discuss installing CCTV, since this was not the first time the school had been targeted.
In a statement she said: "Following the damage made to the shed in the nursery garden at the weekend and the damage made to a number of items in the garden, I have had no option but to refer the matter to the police.
"Unfortunately this is not the first time that the nursery garden has been targeted and it seems that the actions of a few irresponsible people have left the children in nursery upset and unsettled again."
Mrs McGowan, who oversees more than 120 pupils at the Forbes Road school, said she has been given the names of three people seen climbing on the shed over the weekend.
A staff member's car has also been damaged in the car park.
Mrs McGowan added: "We have also discovered today that some of the vegetables which were planted by the children before the summer holidays have been pulled out of the raised beds."
Last night Iain Bain, chairman of Whitehills Primary School parent council, said: "Everyone at Whitehills Primary School, from staff and parents to pupils and the wider village community has been saddened about the mindless damage to our nursery garden.
"The children and staff of our nursery are very proud of their outside space and it is so upsetting to know that it has been vandalised.
"We hope to get back to normal soon so our children can enjoy running around in the fresh air again."
Last night police confirmed they have received a report of housebreaking to a shed in the school grounds between Friday, September 9 and Monday, September 12.
A spokeswoman said: "No items are thought to have been taken however the shed was damaged as a result of the incident.
"Officers will be investigating."
Anyone with information should call 101 or Crimestoppers on 0800 555 111.