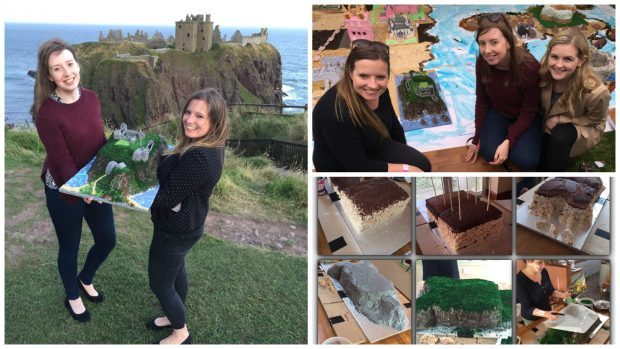 There have been some pretty spectacular creations on the Great British Bake Off – but are they as good as this?
Three solicitors from Ledingham Chalmers have created a replica of Dunnottar Castle, fashioned as a giant cake. Emily Horn, Mhari Michie and Rachael Mackay are all keen bakers and decided to take part in Cakefest Scotland 2016 after hearing about it from a friend.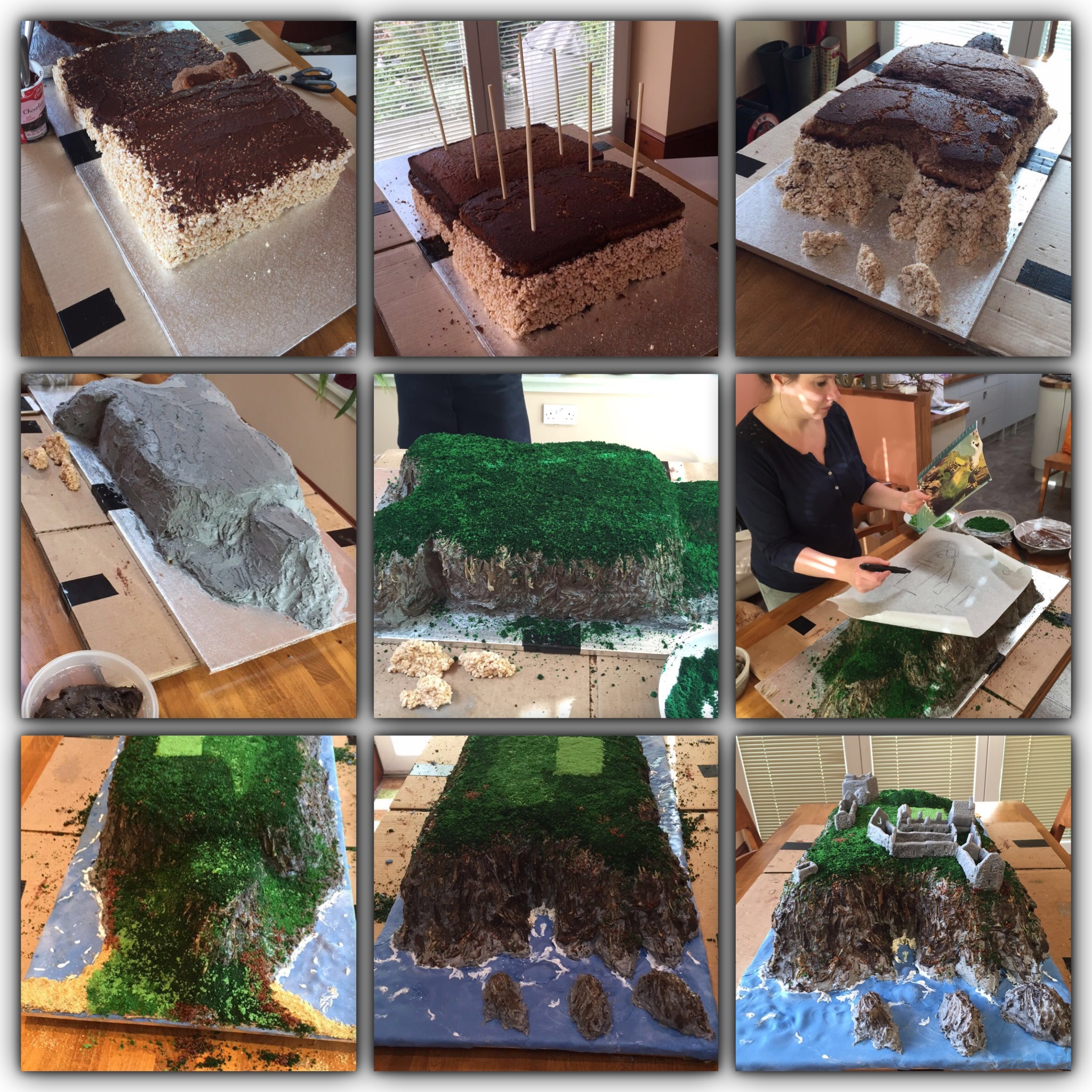 The event, one of many in the Festival of Architecture, featured amateur and professional bakers from across Scotland recreating the country's top 100 buildings as a tasty treat.
Miss Mackay said: "The idea to recreate Dunnottar Castle in cake form was Emily and Mhari's idea as it did not feature on the list of the top 100 Scottish Buildings/Landmarks produced by the Cakefest Scotland Organisers.
"So when they proposed the idea to the Cakefest Team, they were delighted for us to go 'off-list' and create the castle.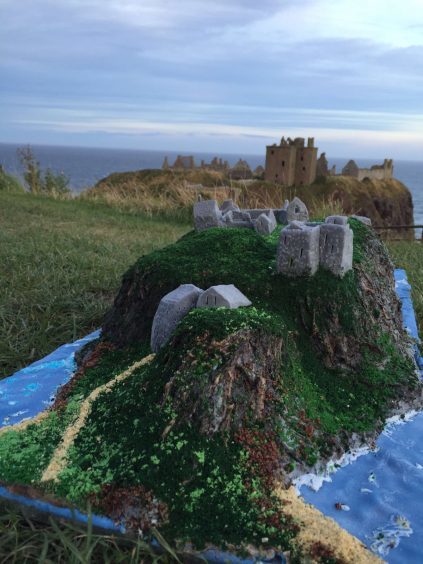 "It's such an iconic landmark up here on the east coast and, with such historical importance, it seemed a fitting choice and a great challenge."
The castle took two days to create, including the baking and icing process. After the event, which was held in Stirling, the team took the cake back to the office before heading to the real Dunnottar Castle for a photograph as a "fitting end to its journey".
"Cakefest was a really great event and we are so glad we entered our little 'slice' of the historic east-coast.
"It was a wonderful experience and I think I can speak for the girls when I say we would definitely consider entering again next year."