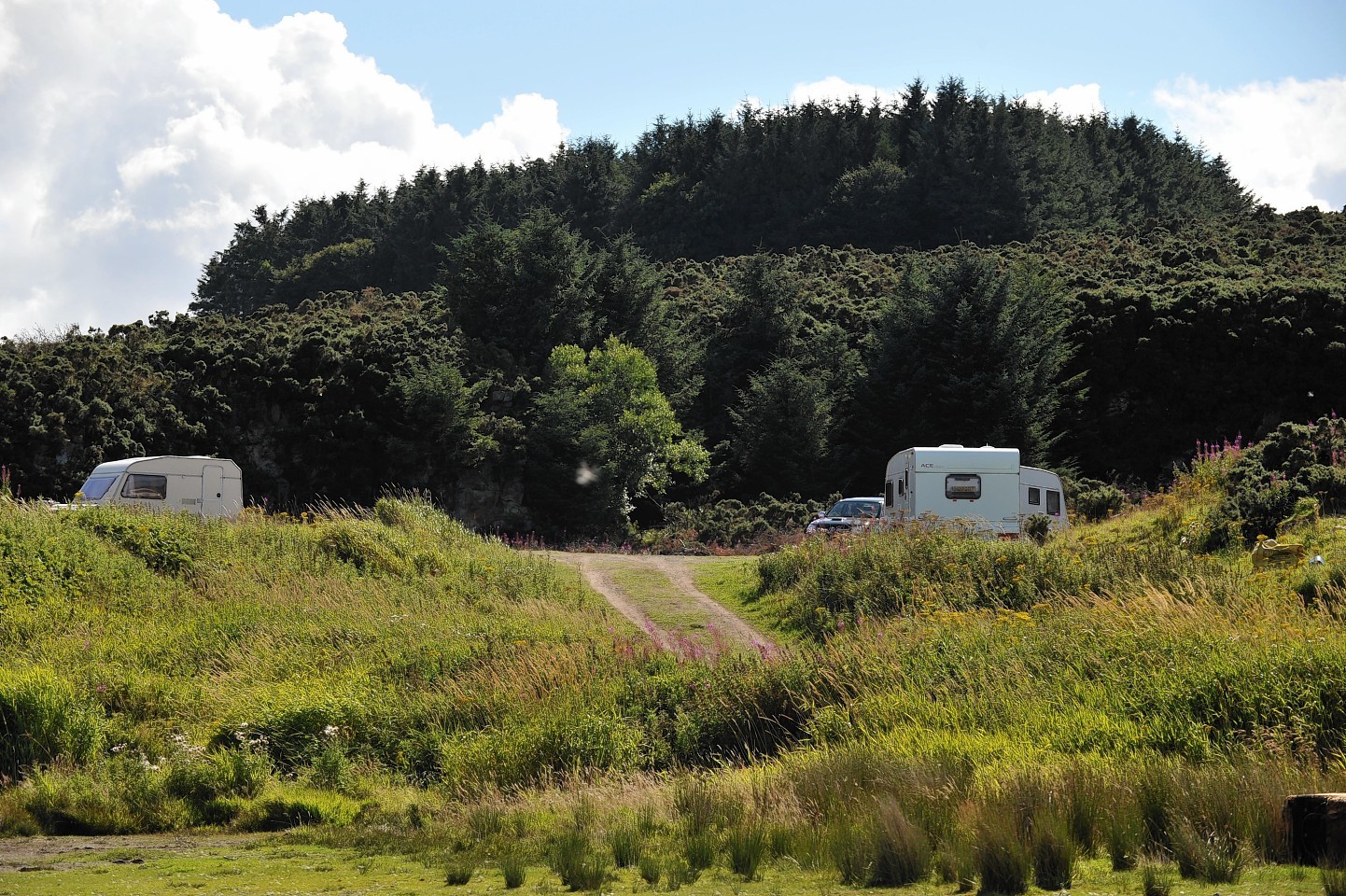 An official gypsy traveller stopover site planned for a north-east quarry is on the brink of being approved as it is revealed dozens of illegal encampments are made in Aberdeenshire each year.
Aberdeenshire Council is pressing ahead with proposals to transform Aikey Brae, near the Buchan village of Old Deer, into a traveller camp.
Now fresh details of how the site would operate have been revealed ahead of a crucial vote.
A report prepared by the local authority's minority ethnic communities officer, Moyra Stephen, and housing chief, Brian Watson, confirms that the total cost of the scheme is around £230,000.
The site – which will initially be operated for five years – will include 10 caravan pitches as well as electricity hook ups and toilet facilities.
An office will be built at the quarry and a council official will be employed for 18 hours per week to oversee the camp.
The stopover site will be open for six months each year and travellers wishing to use the facilities will need to provide the council with references from a former landlord.
The maximum stay will be two weeks unless there is not a waiting list after the fortnight is up and all expenses must be paid in
advance.
No work would be allowed to be carried out on site, no scrap could be stored and horses and dangerous dogs will be banned.
The entire area will be covered by flood lighting and CCTV cameras.
Aikey Brae would cost around £20,000 to operate each year and the council estimates that up to £9,000 of that can be recouped through fees and charges on the site.
The report reveals that since 2009 there have been 259 unauthorised gypsy traveller camps in Aberdeenshire, and 22% of those were in the Buchan area.
Council infrastructure chief Stephen Archer said: "Longstanding difficulties in the provision of private and public sites have resulted in unauthorised encampments being set up throughout Aberdeenshire.
"High profile unauthorised encampments such as that alongside Ellon Academy in the summer 2016, highlights the real and pressing need for increased site provision in north Aberdeenshire."
When councillors debate the scheme at Woodhill House on Thursday they will be asked to authorise a formal planning application for the camp.