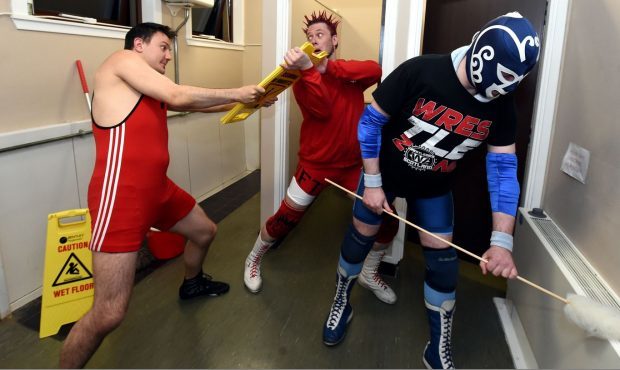 Granite City grapplers will take to the ring next month to raise "vital" funds for the refurbishment of an Aberdeen community centre.
The aging toilet blocks of the Kincorth centre need around £40,000 to bring them up to modern standards.
On hearing of their plight the lycra-clad heavyweights at Aberdeen-based Wrestlezone decided to step in with a special fund-raising show on October 15 with all proceeds going towards the redevelopment.
WrestleZone host, Martyn Clunes, said spectators can expect the usual power-slams and flying moves they've come to expect with some fighters coming from as far afield as the central belt for the show.
He added: "We love taking our events across the north-east of Scotland and it's local community centres like Kincorth that are vital to us as it gives us a place to put on our events.
"We are only too happy to help out the committee at Kincorth and we think this will turn out to be quite a night – and hopefully we can help them along to their fundraising target.
"As well as singles matches, the tag team titles will be defended and the night will end with a huge over-the-top-rope Battle Royale.
"With local grapplers like Scotty Swift, Blue Thunder and Jimbo Bannon being joined by central belt grapplers like Johnny Lions, Andy Wild and Jason Reed, this promises to be quite the night of action showcasing the best that we have to offer.
"We hope the Granite City's grappling fans will turn out to support a great cause. They won't be disappointed."
Councillor Len Ironside has had a long association with wrestling in the city – getting into the squared circle himself for decades.
The Kingswells member enjoyed a successful ring career holding European and Commonwealth lightweight, and Scottish welterweight belts in the 1980s.
He said: "The company do a lot for the local community.
"They put on a family friendly show and are always keen to do things for the benefit of Aberdeen."
Doors at the venue open at 7pm with the action underway from 7.30pm. There are no advance tickets available, but admission on the night will cost £12 for adults and £10 for children.