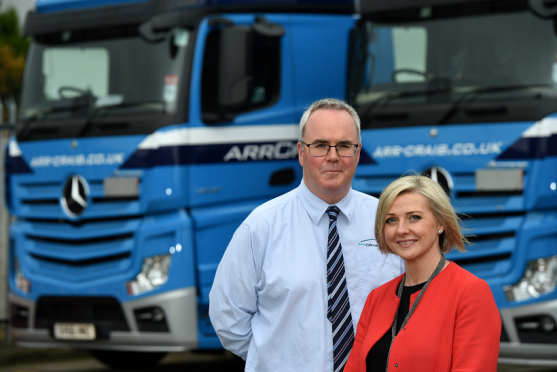 An Aberdeen transport company has come to the rescue of a children's charity by offering up the use of one of their lorries.
Charlie House, which supports youngsters with complex disabilities and life-limiting illnesses across the north-east and Moray, takes the families it assists on a yearly excursion to an adventure park in Northumberland.
In previous years the organisation was able to rent specialised shower trolleys – tailor-made equipment for washing severely disabled youngsters – in England, but this year was told it would have to source the hefty devices in Aberdeen and find a way to transport them the entire 200-mile journey.
And with just weeks before they set off, Charlie House chiefs were fearful they might have to cancel the trip for some of the families.
But thanks to the assistance of the Dyce-based firm ARR Craib and Woodlands, Kaimhill and Hazlehead primary schools, the charity is now back on the road to taking the children and their families on the adventure of a lifetime.
The three schools have lent the charity their equipment for the entirety of the two-week excursion, and ARR Craib have given the organisation the free use of one of its lorries.
Dr Sorcha Hume, the general manager for Charlie House, said: "We have been overwhelmed with the support from our local community to allow local children with life-limiting conditions and their families to attend this much needed short break.
"Without local schools and ARR Craib pulling together to help us, some of the children would have been unable to attend this holiday, which for many is the only holiday they have ever had."