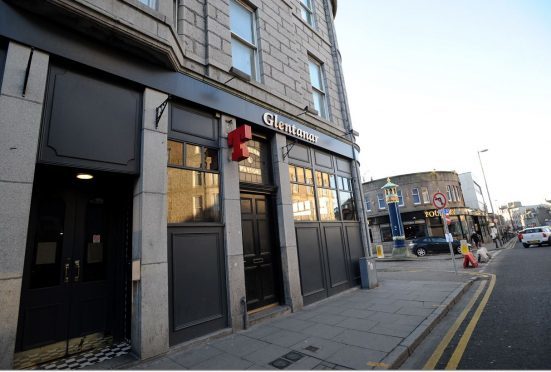 The future of two Aberdeen venues has been thrown into doubt after the administrators were called in.
The company behind the Inn at the Park, in Ferryhill, and the Glentanar, on Holburn Street,
Michael Reid, of Meston Reid and Co, has been appointed administrator of G&T's Ltd.
It is understood the Inn at the Park has suffered a decline in bookings as a result of economic effects of the oil and gas crisis.
The news comes just weeks after the Adelphi Kitchen and Cue closed, and the news that the companies behind the Albyn, the Holiday Inn and the Holiday Inn Express had gone into administration.
Yesterday, Mr Reid said he was hopeful new buyers could be found for Inn at the Park and the Glentanar.
He said: "It is always disappointing to see a well-known local business struggle but the directors were faced with little choice in the circumstances.
"Both businesses will continue to trade in the short term – the hotel has a few weddings booked together with other functions, and the Glentanar Bar has become very popular as a result of the live music programme introduced quite recently.
"It is our hope that both entities can be sold as going concerns and the focus will be to preserve jobs if possible and create best value for the company's creditors."
Mike Taylor, managing director of G&T, said: "After 13 years of trading our company, it is very hard to take this course of action.
"However, it is of paramount importance to me and my fellow directors that the company meets its obligations to creditors as much as possible, hence this course of action.
"Upon seeking professional advice, I am of the firm opinion that this is the most appropriate route of fulfilling such obligations and safeguarding the future employment of our good staff as much as possible."
The council's vice-convener of finance Alan Donnelly said it was "sad news for the city".
But he added: "I hope that the licenced trade will hold their nerve to weather the storm over the next couple of years.
"I hope to God that the administrators can find a buyer for these two excellent venues."