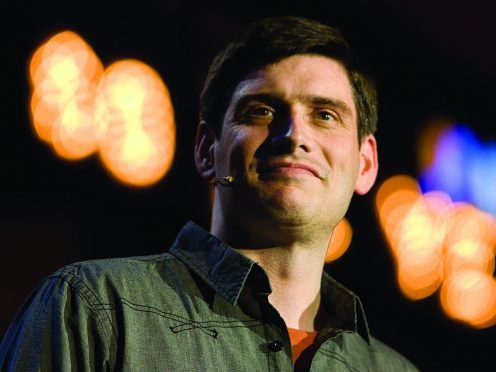 An evangelical outreach will be live streamed to towns across the north-east when the grandson of Billy Graham arrives in Peterhead this week.
The Celebration of Hope will take place in Peterhead from October 5 to October 9 in the port's secondary school, the only dates for the renowned preacher, Will, in Scotland.
But to make sure no one has to miss out on his inspirational message, the event will be streamed over the internet to churches across the region.
Through the Assembly of God, Rev Graham's talks will be heard at the AOG in Fraserburgh, the River Church in Banff and Oasis Hub in Elgin, as well as the event in Peterhead Academy itself.
Father Graham, 41, has preached on six continents since beginning his ministry in 2006.
The Celebration of Hope will be his first time speaking in Scotland.
He said he is looking forward in following in the footsteps of his grandfather who is widely regarded as one of the most successful Christian evangelists in history.
Billy Graham was a spiritual counsellor to a host of American presidents, including Dwight D Eisenhower, Lyndon Johnson and Richard Nixon.
He was also close with civil rights leader Martin Luther King Jr, whom he bailed out of prison following peaceful demonstrations in the 1960s.
Father Graham said: "His impact on the world and the Christian faith is enormous, and it's an honour for me to go where he has gone and see the enduring legacy he has left.
"I've told him I'm preaching in Scotland in October, and that makes him very excited. He fondly remembers visiting in the 1950s, 1960s and 1990s. I think he would like to go back as well, but that's not possible at this point.
"I know for an absolute fact that he's praying for you all already, and he will be praying while we're there for the Celebration of Hope."
The Celebration of Hope will also feature live performances from musicians including the New Scottish Hymns Band, LZ7, and Mark Stevens.