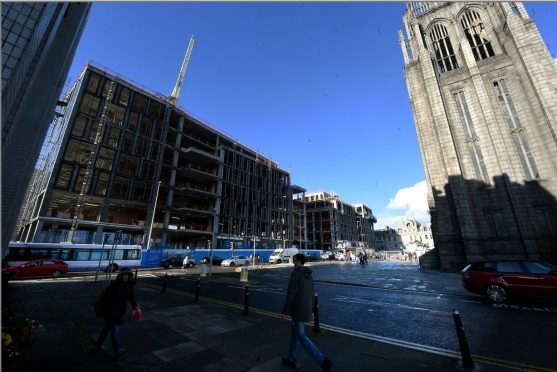 A north-east ice cream firm has signed a 15-year lease for a shop in the £107million Marischal Square complex in Aberdeen.
Mackie's has formally confirmed it will open its first shop at the city centre development joining All Bar One and Marriott Hotels, while Aberdeen Journals remain in talks.
Last month, it was reported that the well-loved business, based at Rothienorman, was planning to open a shop and ice cream parlour in the complex.
Yesterday, Karin Mackie, marketing director at the firm, said: "The last few years have seen us travel around the UK and further afield, including Italy and the United States to sample and experience some of the world's best ice cream parlours and gelateria chocolatiers – and we are looking forward to bringing all we have learned to Aberdeen.
"We are proud of our north-east heritage and we will work hard to make this a real positive addition to the centre of Aberdeen. We are very much viewing this as the next chapter for the business and want to create the flagship branch in our home city."
Council deputy leader Marie Boulton said: "We want to attract prestigious brands to Marischal Square so having Mackies which is a truly home-grown success and is now a country-wide name is a brilliant first to have."
Muse Regional Director for Scotland, Steve Turner, believes the deal to attract Mackie's represents another key moment in the development's progress.
He said: "We are delighted to have another major and iconic north-east brand name join the list of occupiers at Marischal Square.
"The Mackie's plans are exciting, innovative and exactly the kind of business proposition we are looking to bring to the project."