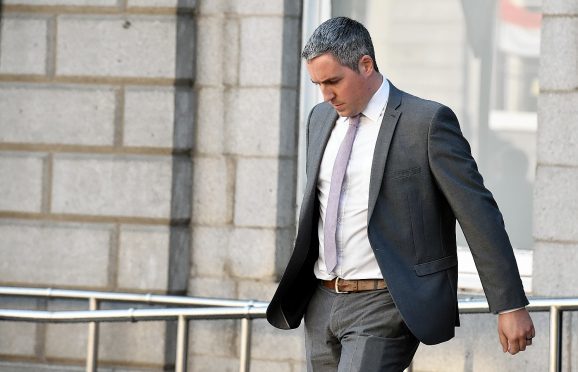 An award-winning north-east policeman violently attacked a serial car thief as the teenager tried to run away from officers.
Andrew Martin was warned he is facing a jail sentence after admitting repeatedly punching Liam Smith during an arrest.
The dad-of-three, who was highly respected by his colleagues and received a humanitarian award, has already quit the force.
And Aberdeen Sheriff Court heard yesterday that the "totally out of character assault" had wrecked his 10-year police career and his dreams of landing a job with CID.
Martin and two other officers went to an address in the city's Stocket Grange to execute an arrest warrant and spotted Smith scrambling out of a window.
They chased the then-17-year-old and caught him.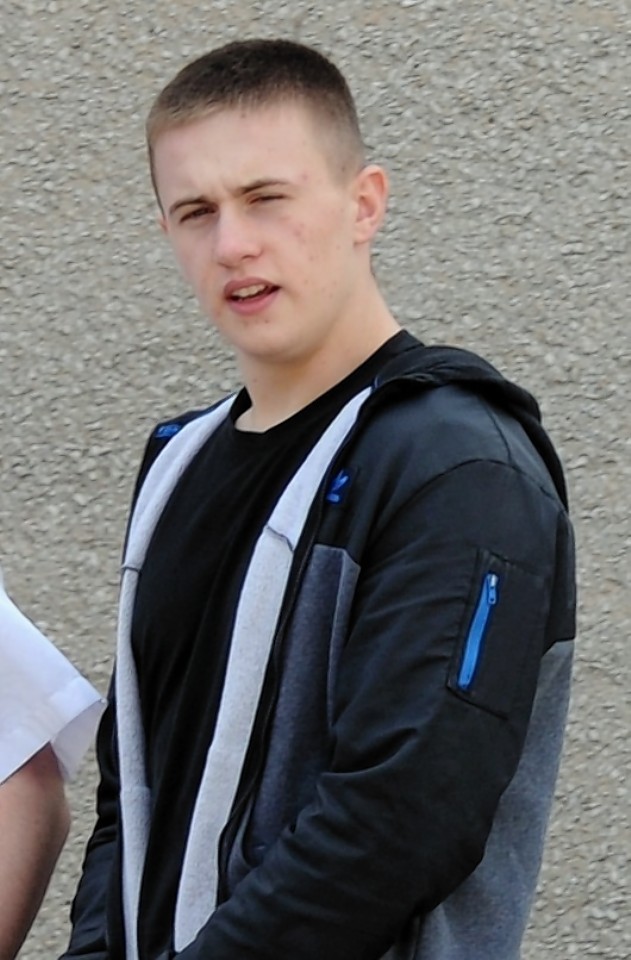 But while he was being detained on the ground, Martin fell on his head and repeatedly punched his face.
The 31-year-old admitted carrying out the sustained attack on December 17, 2013 when he appeared in court yesterday.
The court heard he had been extremely stressed on the morning of the incident and could not concentrate on paperwork, so to "try to clear his head" he offered to help other officers execute an arrest warrant.
Fiscal depute Stephanie Ross said they were initially looking to arrest someone else, but saw Smith, and realised there was an outstanding warrant for him.
The court heard Martin had encountered the prolific car thief before, and the teenager began to struggle as he was being cuffed.
Martin then hit him between "four to seven times" in the face, leaving him bleeding heavily from the nose and with a swollen eye.
Representing him yesterday, advocate Joe Cahill, said: "He had arrested Mr Smith before and had been present when he had assaulted a policewoman. He knew he would do anything to evade arrest.
"When he arrived at the scene he was still not cuffed and his legs were flailing about.
"What he did was totally and utterly out of character. He thought he was doing the right thing to subdue this character."
Mr Cahill said that as soon as the second cuff was applied, Martin "immediately desisted".
He said those few seconds had "completely wiped out 10 years of a career".
The court heard Martin, whose address was given in court papers as c/o Police Scotland, had been a well liked and respected constable and had also completed an 18-month diploma and was in line for a promotion to the CID.
Sheriff Graeme Napier said he could see Martin was "clearly well thought of" in the force but said he was concerned about the length of time the case had taken to come to court.
He asked the Crown why the matter had only just been indicted when the incident happened almost three years ago.
Miss Ross said the police had only reported the assault to the fiscal in July last year, and that Martin had been placed on office duties since then.
Sheriff Napier deferred sentence on the former officer for background reports and warned him "custody still remained an option".
However, he said he would take into account the fact he had lost his job and that the matter had been hanging over his head for some time.
Last night, a police spokeswoman confirmed a serving officer had appeared in court and admitted assault.
She said: "Police Scotland made an initial report to the Criminal Allegations Against the Police Division of the Crown Office and Procurator Fiscal Service on December 24, 2013, as per the process between the two organisations.
"Any subsequent delays are a matter for the Crown Office and Procurator Fiscal Service to respond to.
"A report on the full circumstances will now be prepared for the consideration of the designated deputy chief constable."