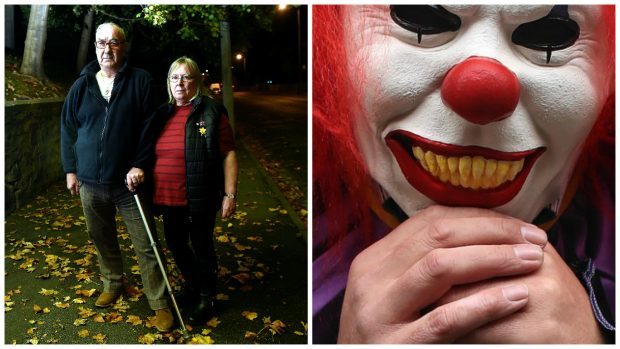 A pensioner has been left unable to sleep after she was chased home by a creepy clown in Aberdeen.
Kathleen Anderson, 69, was out walking her dog in the Garthdee area when she saw two teenage boys run towards her.
They were followed by a clown who then charged towards Mrs Anderson.
"He had his face painted all white," she said.
"In that moment I was scared for my life – I didn't know what to think or do."
Mrs Anderson, who suffers from arthritis and can't run, began walking home and could hear the clown's footsteps behind her. She said she hasn't been able to sleep since the incident. She reported the incident to the police.
The clown crazy began in the US and involves people dressing up and scaring people in public.
There have even been reports of children being attacked and chased out. A 10-year-old girl in Inverness was left screaming and hysterical after being chased out of a play park by a creepy clown in the city.
A spokeswoman for Police Scotland said they were aware of the incident and were investigating.
She added that if anyone felt threatened by incidents of this nature, they should contact the police.