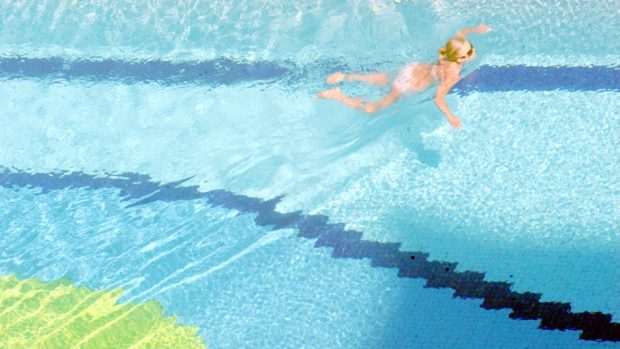 Deaf children in Aberdeen will soon be able to dive straight in to swimming lessons thanks to a new scheme.
The initiative, led by Sport Aberdeen and the National Deaf Children's Society (NDCS), will help swim instructors learn how to tailor their lessons to help youngsters affected by hearing issues.
Until now, lessons have proved difficult for these children as hearing aids and other devices have to be removed in the pool.
In addition, facilities are often noisy with coaches giving instructions from afar.
But now, all coaches have been sent to workshops to help them ensure hard-of-hearing children are not left isolated during the sessions.
This included learning basic sign language along with swimming-specific signals.
Last night, the NDCS said they were delighted the Granite City would be providing the extra assistance.
Eleanor Connelly, the charity's swimming development officer, said: "Our resources and workshop teach instructors that by making small and simple changes to swimming activities, such as using visual aids, swimming teachers and coaches can ensure that deaf young people have the same access to swimming as their hearing peers.
"We are delighted that Sport Aberdeen is working with us to run these important sessions. They are a great opportunity for deaf children and young people to improve their swimming skills in a fun and sociable environment.
"Far too many deaf young people are being denied the opportunity to swim because many swimming providers don't know how to meet their needs. Being able to swim is not only a life-saving skill, great fun and fantastic for building confidence, it also opens up a whole world of water-based activities such as scuba diving, rowing, surfing and sailing."
Swimming lessons will run for 10 weeks at Tullos Swimming Pool and the Beach Leisure Centre from the end of this month.