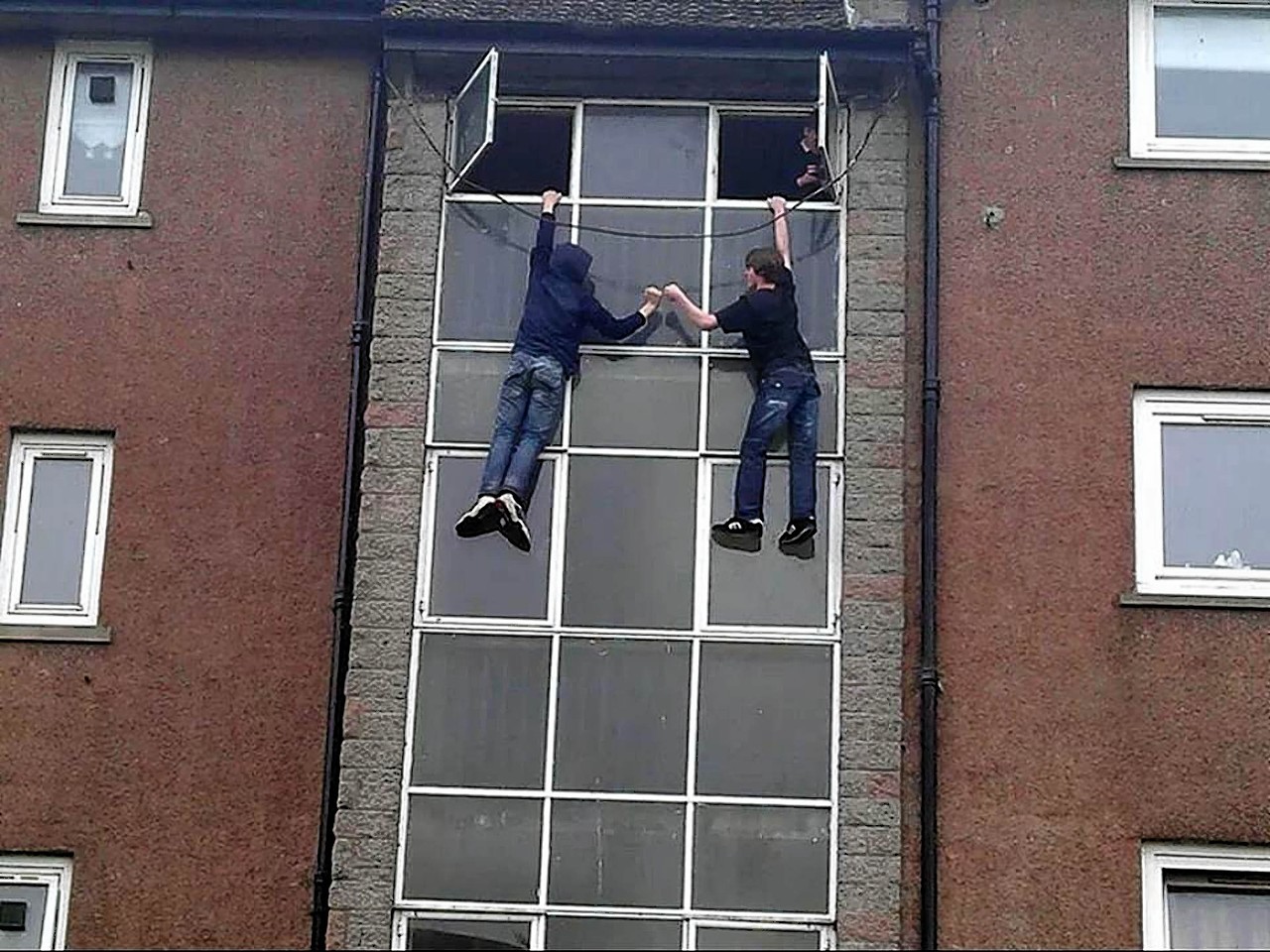 This is the moment two Aberdeen teenagers dangled by their fingertips 40ft up in the air.
The pair are the latest to pull a dangerous stunt as part of the growing worldwide craze for taking pictures while hanging from tall buildings.
A passerby in the Kincorth area of the city captured the pair on camera as they hung by one hand from the top of a window frame of the block of flats.
The picture, which has been shared on social media, caused widespread disbelief at the sky-high antics.
One woman wrote: "They won't think they are so smart when they fall and break their legs or backs.
"The boys are taking their lives in their hands, they have ended up in a wheelchair."
Others found the actions of the youngsters – who could be as young as 13 – amusing.
One boy wrote: "Respect. These guys are hardcore."
Last night Kincorth councillor Andrew Finlayson condemned the act, and said: "We've got to warn pupils of the dangers they are putting themselves in, and the potential anguish for their parents should something happen to them.
"It may be necessary to give them a talk and help them to avoid the current craze, or it will end up in tragedy before we know it."
It is believed the latest craze was started by a group of teens in Ukraine who started to upload videos and pictures of themselves hanging one-handed from building, bridges, scaffolding and train tracks.
Police said yesterday they had not received a report about the incident.