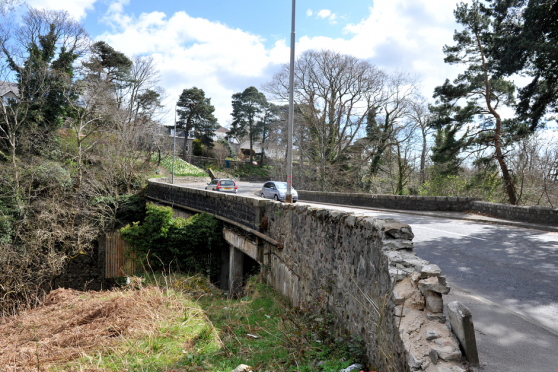 A historic bridge which is undergoing a £530,000 reconstruction is to be closed for one weekend to allow equipment to be moved in preparation for the next stage of the project.
Traffic going over the Rob Roy Bridge in Culter will be diverted to alternative routes while the essential work takes place.
The closure dates and times are:
6am, Saturday, November 5 –  5am, Monday, November 7
Aberdeen City Council Transport and Regeneration spokesman Councillor Ross Grant said: "Due to the complexities of the work and the restricted nature of the site, these complete closures are necessary to ensure the health and safety of both site workers and drivers.
"We would ask for motorists understanding and patience while these restrictions are in place and to allow extra time for their commute".
Diversion signs will be in place to direct drivers to the alternate route via the B9077 South Deeside Road.
Emergency vehicles will be able to cross under supervision when the bridge is closed and pedestrians will be allowed across at all times.
The reconstruction works started on the bridge in June and are required to safeguard its future structural stability.
The original masonry arch dates back to around 1800 and the arch beam/column of the north section to around 1920.
The project involves the demolition of the reinforced concrete section of the bridge, which will be rebuilt to modern standards.
Improvements to the bridge were coordinated to take place at the same time as the programme of works for the Aberdeen Western Peripheral Route to keep disruption to the travelling public to a minimum. Traffic lights will be in operation for the duration of the project.
The date for closure is subject to change.